The Numerology of Master Numbers
Hello All! Charnjit here, and I'm back with a summary of Master Numbers commonly used in Numerology. If you remember, I recently completed a series of articles exploring the different numbers in Numerology, explaining each Master Number. To find out more about each particular number, click the links to be taken to the specific articles.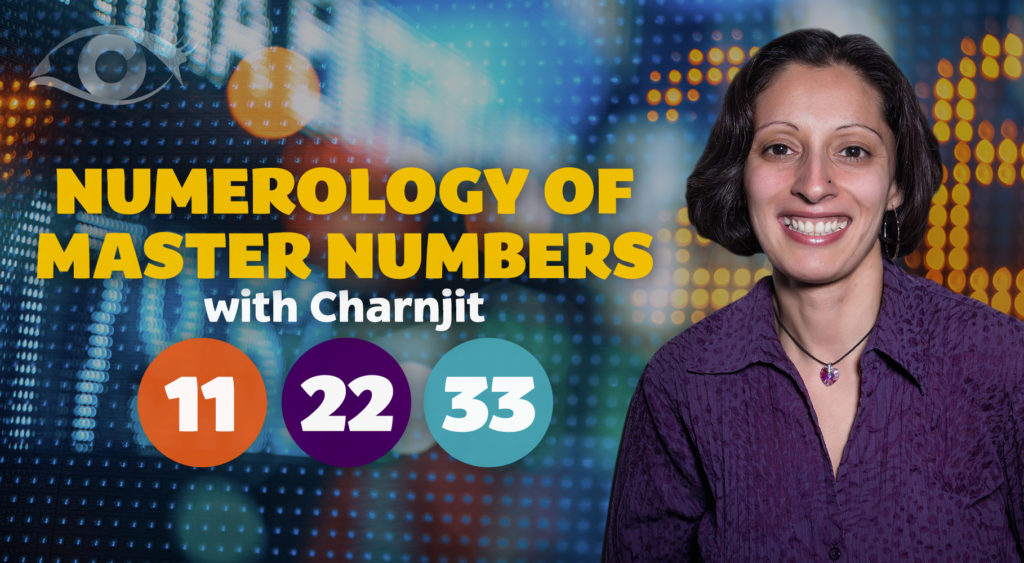 One and one, side by side. The double intensity of leadership, foresight, ingenuity with the softness and sensitivity of the 2 (1 + 1 = 2). If you see 11:11 make a note of what you were thinking at the time.
You can also use it to take a minute to stand in alignment with all that is. One is the beginning, so be mindful of what you are beginning. 11 or 111 or 1:11 or 11:11 increases that intensity.
Two and two, side by side. A double intensity of desires, hopes, dreams and wishes with the ability to ground it into a tangible form of the 4 (2+2=4).
Again, when seeing 22, 222, 2:22, 22:22 check in with yourself and alignment to your dreams. How are you helping others to help you make them happen?
Three and three, side by side. The double intensity of power in the form of love (3+3=6). 33 – unconditional love, 333 – ascended masters.
Working with these numbers is taking you to a whole new level, sit with and be guided by the energies for you are very blessed to be in such a place at such a time.
Wishing you all love, light, truth and peace,
C xx
Connect with Charnjit – Experienced Numerology Reader
Charnjit is an exceptional Numerologist, having studied Numerology for over 15 years. Get a personal reading with her today! By providing her with your date of birth, Charnjit can use her Numerology skills to tell you what to expect and what may develop for you in the future.
You can watch Psychic Today Live!
You can watch the show LIVE between 8am and 10pm on via our website and on our YouTube channel!
Download the Psychic Today App!
The Psychic Today App has everything you need to get a psychic reading on the go! Download it using the links below:
Apple App Store – click here
Google Play – click here
To top up your credit or if you have any questions or queries, our friendly reception staff are available 8:00 am to 2:00 am GMT on 0333 335 0297. You must be over 18 years old to use this service, which is for entertainment purposes only. You must be the bill payer or have the bill payer's permission. We may send free promotional messages. 
Get a TEXT Reading!
Our Trusted Psychics are dedicated to answering your questions. Simply select the topic you want guidance on, type your question and mobile number, and one of our top psychics will respond with your Text Reading.
Standard network rates apply to messages sent to 65511. You must be over 18 to use this service and have the bill payer's permission. You may receive free promotional messages. To opt-out text STOP to 65511. Service by Com & Tel. Helpline: 0333 335 0297.