The Full Hunter's Moon in Aries – 20th October 2021
"All the leaves are brown and the sky is grey" and as the song reminds us, we could be dreaming of a warmer season, but we should definitely embrace this particular autumn Full Moon in the astrological sign of Aries.
The Full Moon will be appearing up the sky on 2oth September, mid-afternoon at around 15:56 UK time. With it, comes a desire to regain a sense of order, with control in your life's dreams and passionate desires!
It will align with positivity from the stars that can provide you with that determination you need and get that final success that you richly deserve. Astrology has your back!
But there is no need to rush it. Try to slow down so that you can decide what you want to do and proceed at your own comfortable pace. There are a few weeks for you to organise and plan it right!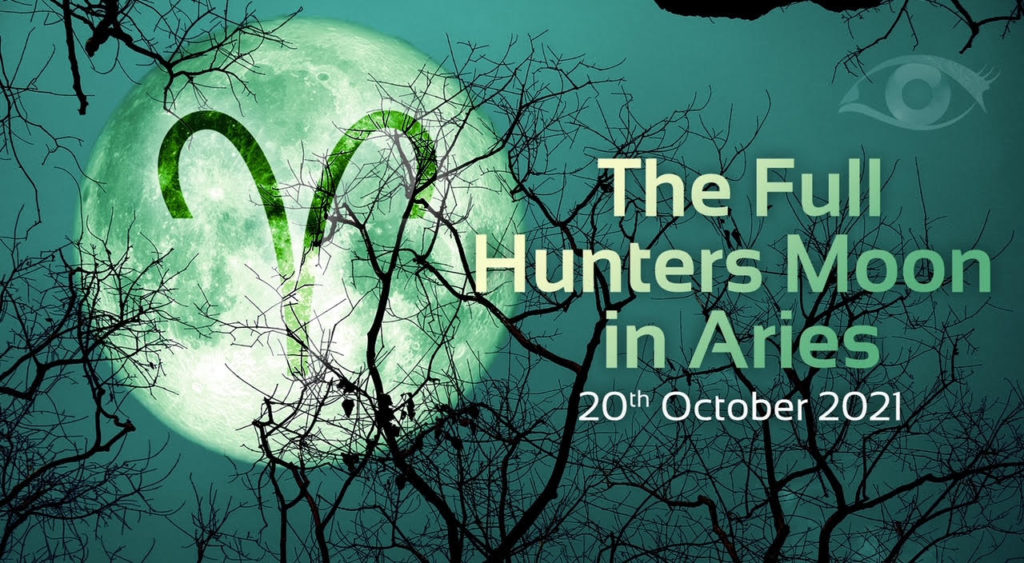 The Hunter's Moon 
The Full Hunter's Moon, in days gone by, it's the month when the game is fattened, and it is time to start preparing for the coming winter.
Traditionally, this included hunting, slaughtering and preserving meats for use in the coming winter months. It is a moon also known as the Travel Moon, the Dying Grass Moon and the Sanguine Moon.
Don't' forget with winter coming, we will also have Daylight Saving Hours, where we will be losing an hour! Don't forget to change your clocks and alarms in the spooky early hours of Halloween on Sunday 31st October.
Astrological Influences
Pluto, the Planet of Transformation and of Rebirth is also involved with this powerful Aries Full Moon! Pluto will either empower you or open you up to things you have been hiding! Of course, the hidden elements could equally apply to someone else who has been hiding things!
If you are prepared then this can be vastly enlightening. This can also help with intensity and passion, which is more than likely to give benefits in the love and sex departments. Those who relate strongly to cardinal signs will likely be more impacted by the presence of Pluto. Namely, Libra, Aries, Capricorn and Cancer.
So, if you have been searching for new love or igniting real passion, this Full Moon could have you sizzling under the flames of Aries fire! It can be a comforting experience for some, and what is more, this Moon will add a touch of generous Jupiter into the mix, making it an even richer recipe for lust and love, adding fuel to the fire!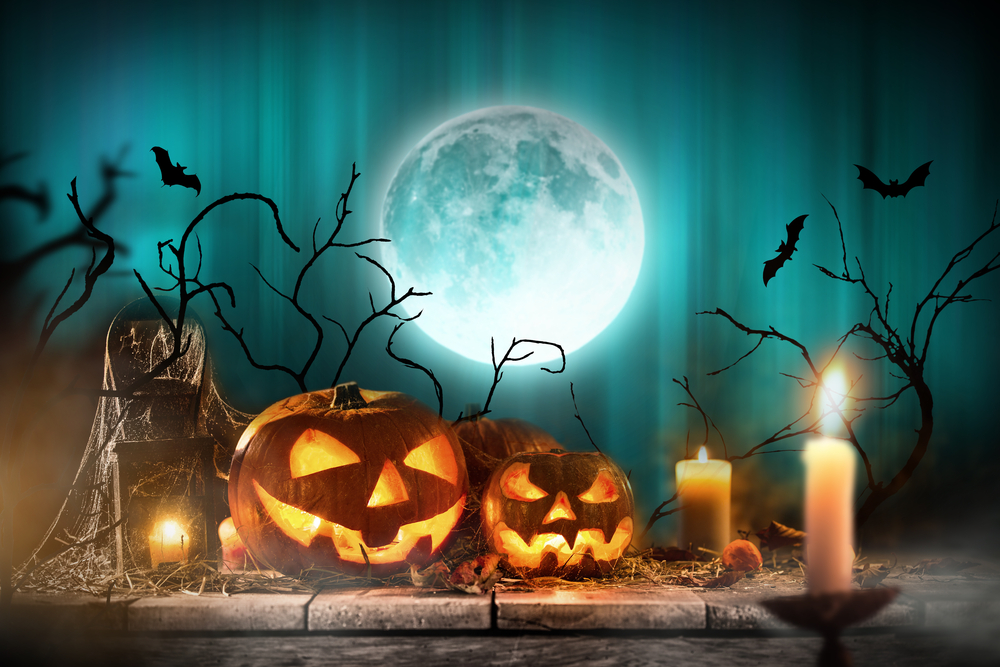 Elements for your Aries Moon
The Colour: Green
The Stone: Opal
 The Flowers: Marigold
The Element: Earth
The Power Animals: 
Stag

,

Jackal

&

Scorpion 
The Full Frost Moon!
The Frost Moon will be heading this way in November. What will this chilly moon mean for you? Join us next month to find out!
Until then,
Love and Light X
Speak to one of our Psychics!
We have a very experienced and friendly team of psychics with us here at Psychic Today! See who is available for YOU right now!
Select the psychic of your choice for an exclusive one-to-one reading! Speak to one of our  Trusted Psychics. Plus, you can watch us live right here!
Download our Psychic Today Companion App now!
The Psychic Today Companion App for all your psychic needs! If you haven't yet added it to your mobile phone, you can do so by following our links here:
To download from the App Store – click here.
Or download it from Google Play – click here.
To top up your credit or if you have any questions or queries, our friendly reception staff are available 8:00 am to 2:00 am GMT on 0333 335 0297. You must be over 18 years old to use this service, which is for entertainment purposes only. You must be the bill payer or have the bill payer's permission. We may send free promotional messages. 
Get a TEXT Reading!
Our Trusted Psychics are dedicated to answering your questions. Simply select the topic you want guidance on, type your question and mobile number, and one of our top psychics will respond with your Text Reading.
Standard network rates apply to messages sent to 65511. You must be over 18 to use this service and have the bill payer's permission. You may receive free promotional messages. To opt-out text STOP to 65511. Service by Com & Tel. Helpline: 0333 335 0297.