The Spiritual Significance of The Dragonfly
The dragonfly is said to have been on the earth for approximately 180 million years and has constantly evolved to transform into the beautiful mystical creatures that we now see around us. 
Dragonflies have been praised in many ancient cultures, lending themselves to folklore, superstitions, and spiritual metaphors. Read on below to find how they can benefit you!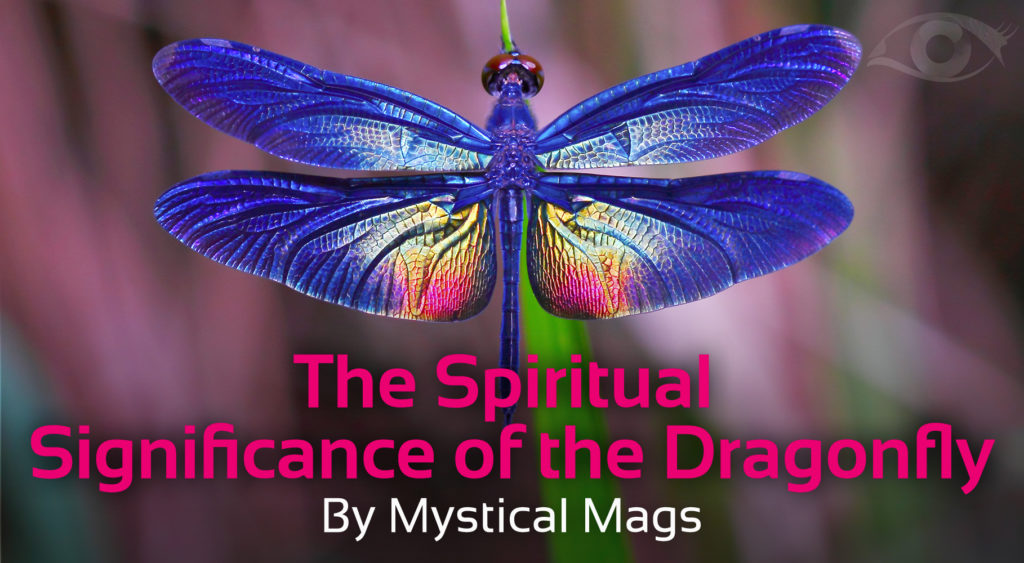 What Is The Spiritual Meaning of The Dragonfly? 
Dragonflies can show up in your life in synchronistic ways when moving through life lessons or needing spiritual guidance to help you overcome an obstacle. 
Having the energy of a dragonfly near you, such as in your yard or as decoration in your house, can bring the energy flow they carry into your daily life. 
The Dragonfly inhabits two worlds, air and water, and they remain in nymph form for up to two years and then hatch and move into the air. It lives in the realm of light and thrives in the summer months.
Emerging from the waters below, the dragonfly intuitively understands and accepts the universe's flow, including the unseen realm of higher plans and spiritual laws that will assist it in its manifesting journey.
This intuitive "knowingness" allows the dragonfly to seize opportunities that come its way, seeing the synchronistic significance and higher alignment.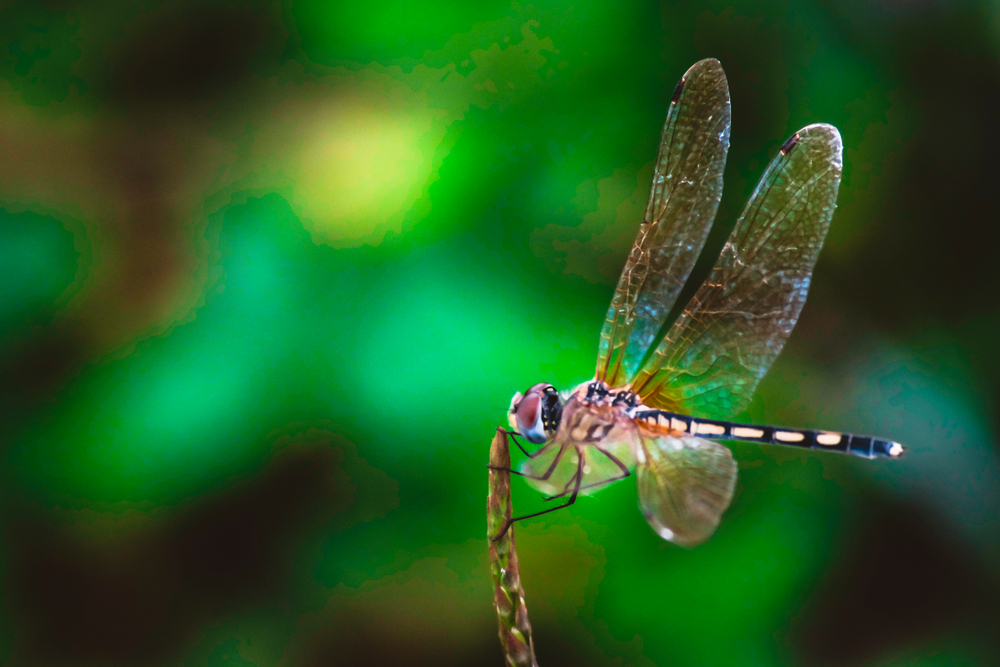 What Is The Dragonfly Here to Teach You?
The dragonfly is an expert hunter, resting in perfect stillness until the right moment to seize an opportunity. In fact, the dragonfly teaches you to master your willpower over your impatient and impulsive nature.
Dragonflies teach the importance of creating structure. This includes habits and daily practices that help you tune into your inner wisdom. They also teach that you can keep a spiritual practice with structure and routine.
What Is The Spiritual Significance of Dragonfly Wings? 
Dragonflies carry the spiritual energy of the number four, due to their prominent feature of having four wings. These allow swiftness to grab their prey and to fly in all four directions without moving their body.
It is the four wings that give them their strength and balance. The number four represents completion, perfection and a period of rest after intense work, harmony (yin/yang), and manifestation.
The number four offers stabilising energy. It also launches us into our next project or goal. Dragonfly wings are associated with the element of air, which represents mental pursuits and imagination.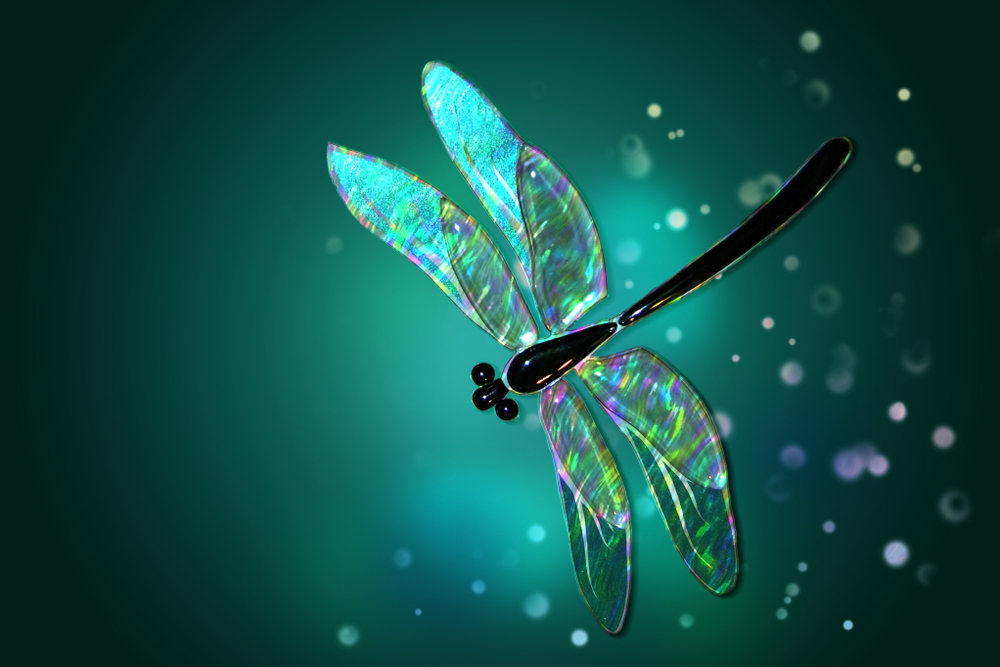 In Summary
The dragonfly invites you to observe and reflect upon your spiritual journey and find the balance between acting and sitting still to let your ideas sprout and take root. 
Dragonflies represent transformation through self-awareness as you keep taking significant spiritual steps and creating a structured lifestyle that fosters long-term growth. 
Dragonflies also represent confidence because as you continue to grow and have the capacity to conquer your goals fearlessly, your self-confidence and self-assuredness continue to expand. 
Once you determine what you want, dragonflies give you the strength, focus, and willpower to achieve your goals.
Speak to Mystical Mags!
Mystical Mags is a Natural Psychic, Empath and Spiritual Healer with over 10 years of experience. When providing a reading,  she can see images, feel emotions and hear words and general descriptions to provide insight and guidance to your questions.
Download our Psychic Today App now!
The Psychic Today App for all your psychic needs and get psychic readings on the go! If you haven't yet downloaded it to your mobile phone, you can do so by following our links here:
To download from the App Store – click here.
Or download it from Google Play – click here.
Psychic Today is Here For You!
Psychic Today is on a mission to continue providing the very best psychic advice. Now that we have more ways to reach our trusted psychics, we have dedicated ourselves to answering your questions.
You can ring them via our EasyCall feature, found on your chosen Psychics profile. Text our psychics through our Text Reading page.
You can also send IMs directly to the live stream via our App. We have made it easier for you to get in contact with our psychics, and they will not disappoint!