Habits to Improve Your Mood – with Maria Grace
I don't know about your mood, but the last moon cycle was a tough one! One minute I was clear and the next minute I was foggy-headed. It felt like seeing all four seasons in a day, my mood was that up and down!
Our moods are not only influenced by what's going on inside us but also outside of us, too. The weather, the food we eat, the people we've been around… all factors have some kind of effect on our energy and mood.
If we feel like our moods are a little all over the place, it might be time to take a look at some of our habits, daily routines, how we spend our time and what role our behaviours play in how we feel.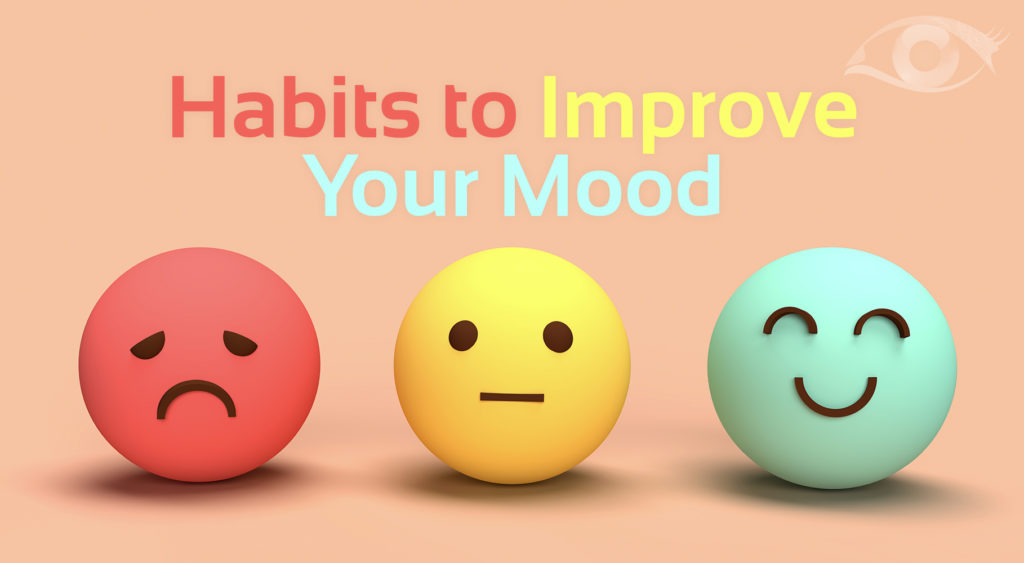 What Causes Shifts in Our Mood?
One of the most surprising things about mood fluctuations is how many things in our everyday lives, many of which we don't always have control of, can change and affect our mood swings.
The 3 High-Vibe Habits to Improve Your Mood
The more we learn and understand about mood changes, the more we can decide what lifestyle changes will support us on our journey to balanced mental health, and what high-vibe habits can help us along the way!
1. Morning Journals
Journaling is on-trend now, and rightly so! There's a lot to be said for blabbing all your thoughts out onto a page – it's cathartic, insightful and a great form of therapy to help us get to know ourselves better, and explore and express our thoughts and emotions.
I think the trick with journaling is not to make it a chore. Just be easy with it. Don't make it an English lesson for yourself – you are the only person who will be reading your journal, so let it flow out of your system, without worrying about how it sounds, how it's spelt, or how it will be judged.
I find the best way to get over that, is to just start writing what exactly is going through your mind at that moment. If I had a quid for each time I start my journal with, 'I don't know what to write,' I'd be a very rich woman! Just think of it as a good old brain dump!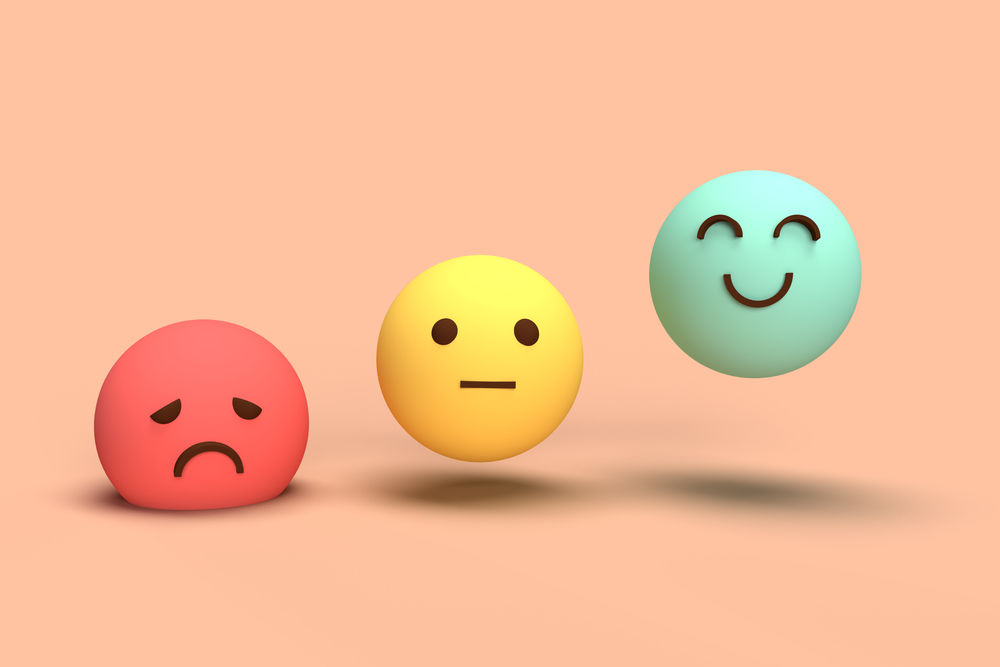 2. Commune with the Trees
Try to find a quiet place where you can just walk easily and connect to the landscape around you, as well as the landscape within you. This sounds a bit WooWoo, but ask them in your mind or out loud to take away any energy that doesn't belong to you, and any energy that isn't serving your highest health and joy.
Trees are such an intelligent form of the ecosystem; whether we realise it or not, they are able to sense our energy as we walk by them and among them. Connect with them. Ask them to help you by absorbing some of your pain and then transmuting it into fresh oxygen for the world.
If you have some tomato feed for plants, mix a bit up in a water bottle and empty it around the tree roots as a thank you for helping you out. Fresh air, vitamin D and some lovely tree therapy or forest bathing as we like to call it in holistic practice, will do wonders for your mood and energy levels!
3. Breathe…
When people think of breathwork, they think of hard, fast breaths; counting breaths, holding breaths; puffing and panting. I'm happy to say that breathwork doesn't have to be like that. If that's the kind of breathwork that works for you, then, by all means, do what feels right for you.
However, if that's not your thing, then that's fine! Just take nice, easy breaths that suit your own pace and heart. If you're feeling anxious or restless, then try taking a few moments to sit down wherever you are (even if it's just on the toilet!), close your eyes, and steady your breath.
Gently breathe in, and then gently breathe out. You don't have to hold it or have to force it. You just let your own breath relax, calm your nervous system, and re-align your energy at the moment.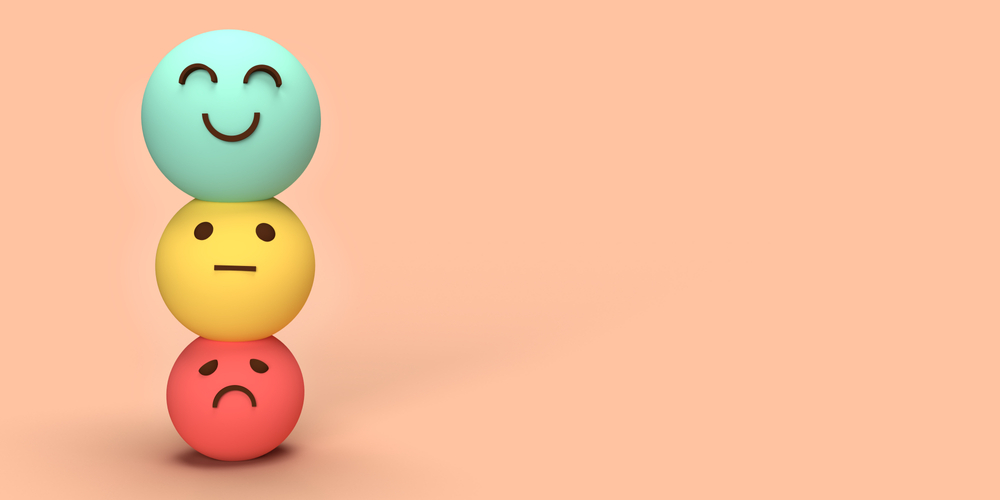 In Conclusion
So, there are my three high-vibe habits that will definitely help to improve your mood! Again, as I said earlier, the trick is to not make it a chore. Keep it light and easy. Be kind to yourself.
If you don't feel like doing one of them, then think about doing another that day, instead. It is OK to allow yourself to go through whatever you need to go through. Let your inner voice be the kindest voice you know!
Maria Grace: Celtic Shamanic Practitioner!
"What Causes Mood Swings?" was written by Maria Grace. A writer, Celtic Shamanic Practitioner, energy healer, women's empoweress and general WooWoo Queen.
She lives on a magic-mushroom mountain in Wales and spends most of her time with her dogs. You can find her on Facebook and Instagram.
Speak to one of our Psychics!
Psychic Today has a highly experienced and friendly team of Natural Psychics, all of whom can provide you with unique guidance with any dilemmas you face in life! See who is available for YOU right now!
Select the psychic of your choice for an exclusive one-to-one reading! Speak to one of our  Trusted Psychics. Plus, you can watch us live right here!
Download our Psychic Today App now!
The Psychic Today App for all your psychic needs and get psychic readings on the go! If you haven't yet downloaded it to your mobile phone, you can do so by following our links here:
To download from the App Store – click here.
Or download it from Google Play – click here.
To top up your credit or if you have any questions or queries, our friendly reception staff are available 8:00 am to 2:00 am GMT on 0333 335 0297. You must be over 18 years old to use this service, which is for entertainment purposes only. You must be the bill payer or have the bill payer's permission. We may send free promotional messages. 
Psychic Today is Here For You!
Psychic Today is on a mission to continue providing the very best psychic advice. Now we have more ways to reach our trusted psychics and we have dedicated ourselves to answering your questions.
You can ring them via our EasyCall feature, found on your chosen Psychics profile. Text our psychics through our Text Reading page. You can also send IM's directly to the live stream via our App.
We have made it easier for you to get in contact with our psychics, and they will not disappoint!