Summer Solstice – The Longest Day
The Summer Solstice is the longest day of the year! It is also known as Midsummer and it is a day full of love, light and abundance! The Solstice starts in the UK at 10.13 am on 21st June 2022!
The origin of the word Solstice comes from the Latin word "solsticium." This is a combination of two words "sol" (the Sun) and "cistere" which means grinding to a halt, or standing still.
This is the day that the Sun is directly above the Tropic of Cancer and then reverses its direction. The day where it halts its current path and then turns back the other way!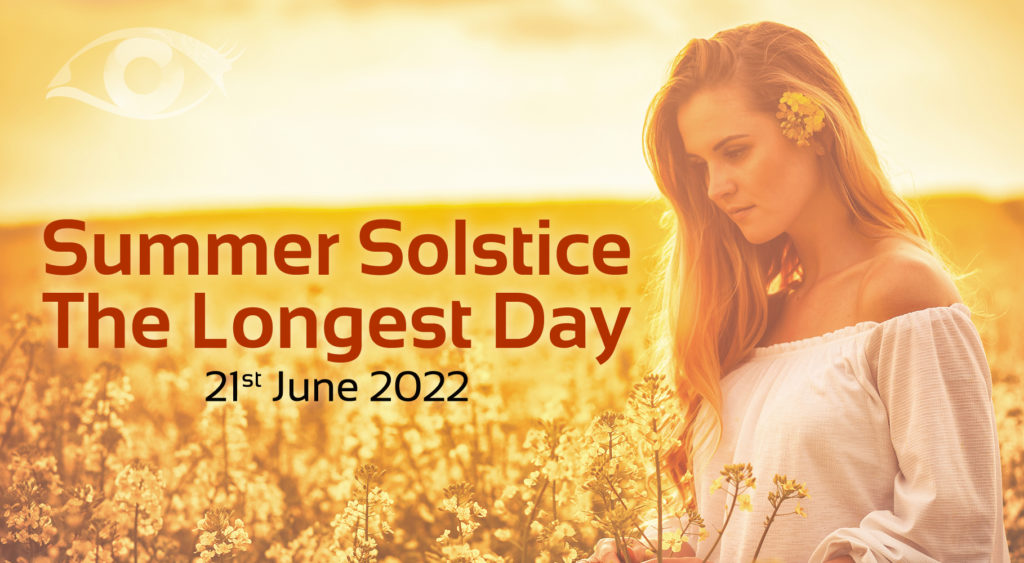 Ancient Solstice Celebrations
The Summer Solstice celebrates the first day of summer. The celebrations to greet this day run throughout history. People of many religions marked this day as an important one in their calendar.
In ancient times, before our cities of millions came to being, and when a man led a simple life, the Solstice was an important festival. This is the time when the plantings of Spring begin to yield their first fruits.
All those sweet gifts of nature come bursting forth. These days we enjoy strawberries and cherries, the first summer fruits. And of course, none of those tasty treats would be possible without the sun's warming rays.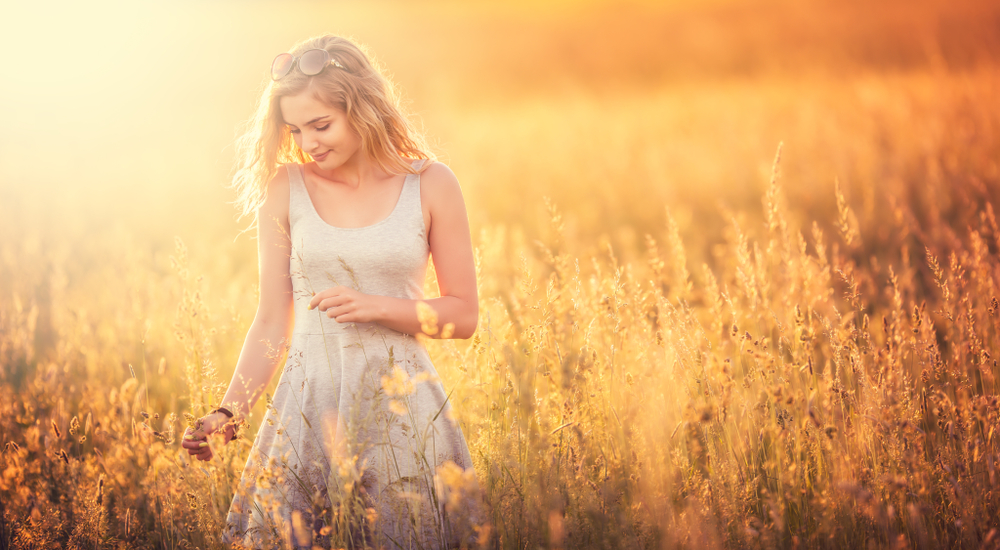 Litha Celebrations
The celebrations of Litha took place on the Solstice. Often fires were lit, with the burning symbolising the full heat of the Sun's power, as well as the light that it gives on the longest day.
There was a myriad of superstitions and customs, such as jumping over small fires to bring good luck and rolling a burning wheel into a river to see whether the harvest would be a good one or not.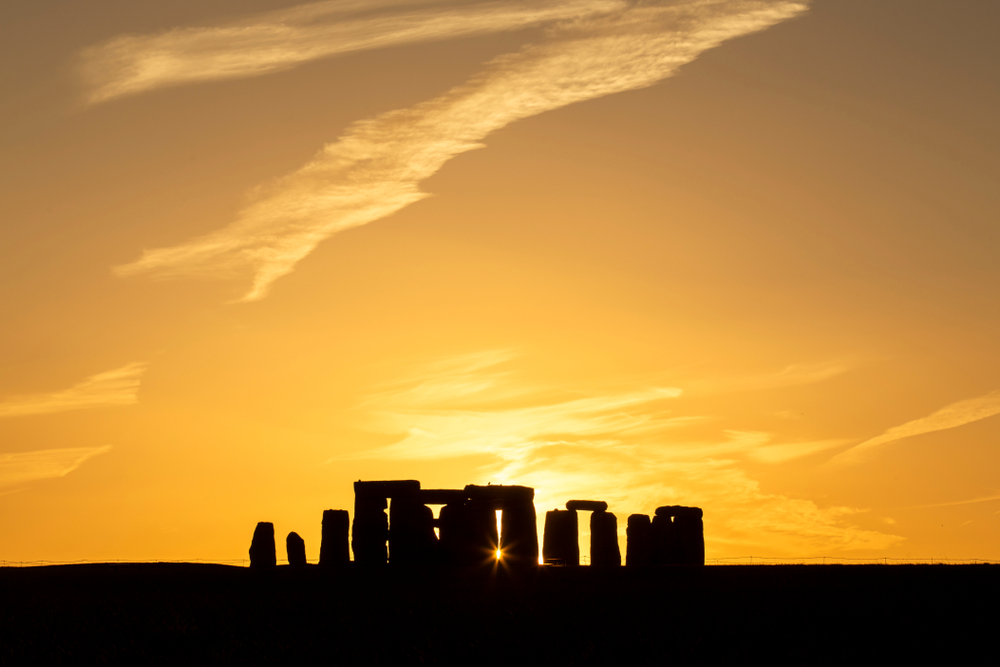 What About Stonehenge?
Most of us know the famous stone circle at Stonehenge. Outside of this circle of monolithic stones stands a single stone known as the Heel Stone.
If standing within the Circle, the Sun at sunrise can be seen hitting the top of the Heel Stone and bathing it in warm light at the Summer Solstice.
Hence, the historic celebration at Stonehenge is the Celebration of the Sun at its standing point. It's coming to heel, before its journey backwards towards winter.
At the Winter Solstice too, the Sun sets in the middle of three immense stones at Stonehenge, known as the Trilithon or Trilith. This consists of two gigantic vertical stones, with another smaller stone laid on the top.
Celebrate Your Solstice!
We here at Psychic Today don't advise you to set fires in your living room! But we do invite you to join us in the Solstice Celebrations!
Enjoy your Summer Solstice with us!
Speak to one of our Psychics!
Psychic Today has a highly experienced and friendly team of Natural Psychics, all of whom can provide you with unique guidance with any dilemmas you face in life! See who is available for YOU right now!
Select the psychic of your choice for an exclusive one-to-one reading! Speak to one of our  Trusted Psychics. Plus, you can watch us live right here!
Download our Psychic Today App now!
The Psychic Today App for all your psychic needs and get psychic readings on the go! If you haven't yet downloaded it to your mobile phone, you can do so by following our links here:
To download from the App Store – click here.
Or download it from Google Play – click here.
To top up your credit or if you have any questions or queries, our friendly reception staff are available 8:00 am to 2:00 am GMT on 0333 335 0297. You must be over 18 years old to use this service, which is for entertainment purposes only. You must be the bill payer or have the bill payer's permission. We may send free promotional messages. 
Psychic Today is Here For You!
Psychic Today is on a mission to continue providing the very best psychic advice. Now we have more ways to reach our trusted psychics, and we have dedicated ourselves to answering your questions.
You can ring them via our EasyCall feature, found on your chosen Psychics profile. Text our psychics through our Text Reading page. You can also send IMs directly to the live stream via our App.
We have made it easier for you to get in contact with our psychics, and they will not disappoint!