The Super Moon in Aquarius – 11th August 2022
August sees the third and final Super Moon of the year. This moon is in Aquarius, and that carries a sense of mischief! It is a light moon, but it has a certain warmth and feeling of reassurance around it!
Intimacy and heightened sexual feelings may be more prominent under this Super Moon, which is heightened during this extreme heat we are experiencing! Temperatures are rising in more ways than one!
This August Full Moon will head over the horizon around 2.36 am in the UK. Also known as a Sturgeon Moon, it's the eighth Full Moon of the year and comes one month after the Super Buck Moon.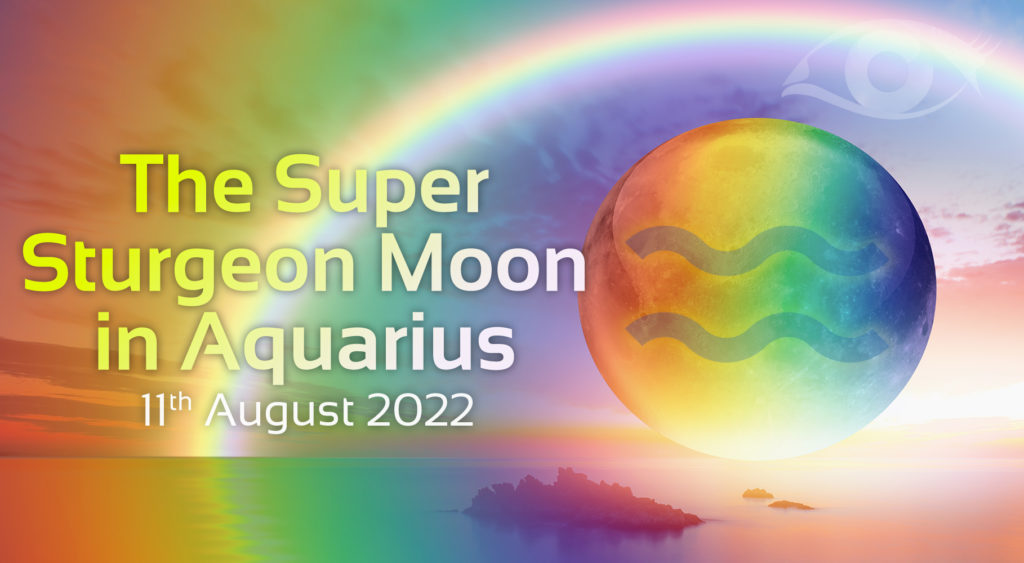 Astrological Influences
This Super Moon is conjuct Saturn as well as square Uranus, for that extra bit of stability. Saturn in particular is exactly aligned in amongst the stars, which may add that excitement and passion factor!
The rebellious nature of the Aquarius element in this Super Moon inspires us to embrace our true selves, including all those feelings we don't always address with that special someone.
This eclectic lunation for this Super Moon may sometimes feel serendipitous, with spontaneous moments of romance and even lust popping up when you least expect it! Just enjoy it.
Why is it the Sturgeon Moon?
Certain Native American tribes called the August Moon the Sturgeon Moon because the Great Lakes and Lake Champlain sturgeon were readily caught during this moon. They also called it the Full Green Corn Moon.
Different tribes also used different Moon names. Other examples are the Wheat Cut Moon (San Ildefonso and San Juan), Moon When All Things Ripen (Dakotah Sioux) and Blueberry Moon (Ojibwe).
In ancient times it was common for people to keep track of the seasons and the resulting changes in nature by giving different names to the different phases of the Moon.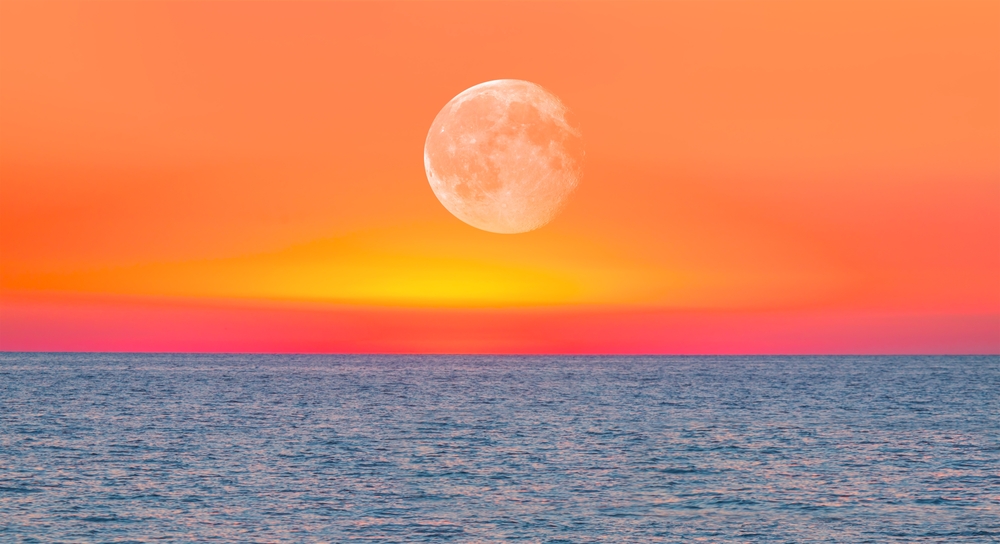 Elements for your Sturgeon Moon
The Colours: Gold and Yellow.
The Stones: Jasper, Fire Agate and Carnelian.
The Herbs: Chamomile and Angelica. 
The Flowers: Marigold and Sunflower.
The Elements: Earth and Wind.
The Power Animals: Lion, Sphinx and Dragon.
The Full Harvest Moon!
The Harvest Moon will be heading this way in September. So just what will it all mean for you? Join us next month to find out!
Until then,
Love and Light X
Speak to one of our Psychics!
Psychic Today has a highly experienced and friendly team of Natural Psychics, all of whom can provide you with unique guidance with any dilemmas you face in life! See who is available for YOU right now!
Select the psychic of your choice for an exclusive one-to-one reading! Speak to one of our  Trusted Psychics. Plus, you can watch us live right here!
Download our Psychic Today App now!
The Psychic Today App for all your psychic needs and get psychic readings on the go! If you haven't yet downloaded it to your mobile phone, you can do so by following our links here:
To download from the App Store – click here.
Or download it from Google Play – click here.
To top up your credit or if you have any questions or queries, our friendly reception staff are available 8:00 am to 2:00 am GMT on 0333 335 0297. You must be over 18 years old to use this service, which is for entertainment purposes only. You must be the bill payer or have the bill payer's permission. We may send free promotional messages. 
Psychic Today is Here For You!
Psychic Today is on a mission to continue providing the very best psychic advice. Now we have more ways to reach our trusted psychics, and we have dedicated ourselves to answering your questions.
You can ring them via our EasyCall feature, found on your chosen Psychics profile. Text our psychics through our Text Reading page. You can also send IMs directly to the live stream via our App.
We have made it easier for you to get in contact with our psychics, and they will not disappoint!