The Magic of Scrying – By Mystic Mags
The word "scrying" actually comes from the Old English word descry, which means "to make out dimly" or "to reveal."
Scrying is about revealing the unseen through our in-born second sight. Second sight is our capacity to see things that our five senses can't usually be perceived.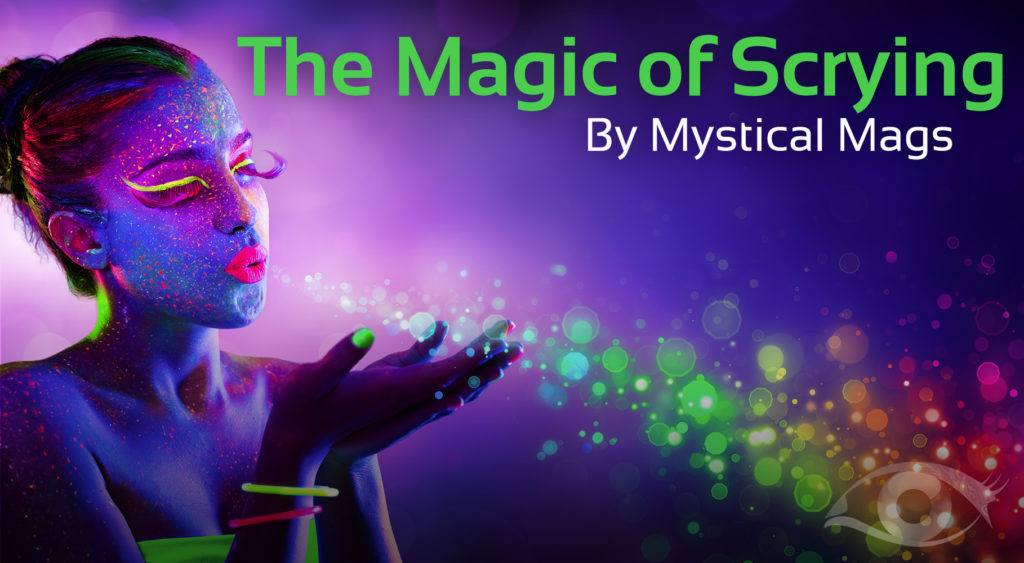 The Realm of the Soul
Scrying helps us to get in touch with our unconscious minds: the realm of the soul. 
You are crossing over to another consciousness, a mystical plain, and leaving behind your conscious mind. It can be used as a powerful form of self-understanding and psychoanalysis.
If you're struggling to find direction, meaning or purpose in life, scrying could be a wonderful way to connect with your core needs, dreams and goals.
Usually, scrying is performed using a reflective surface, such as a mirror, water or crystal globe. However, there are many other forms. We will look at the main 3, in my opinion, and do a summary of others.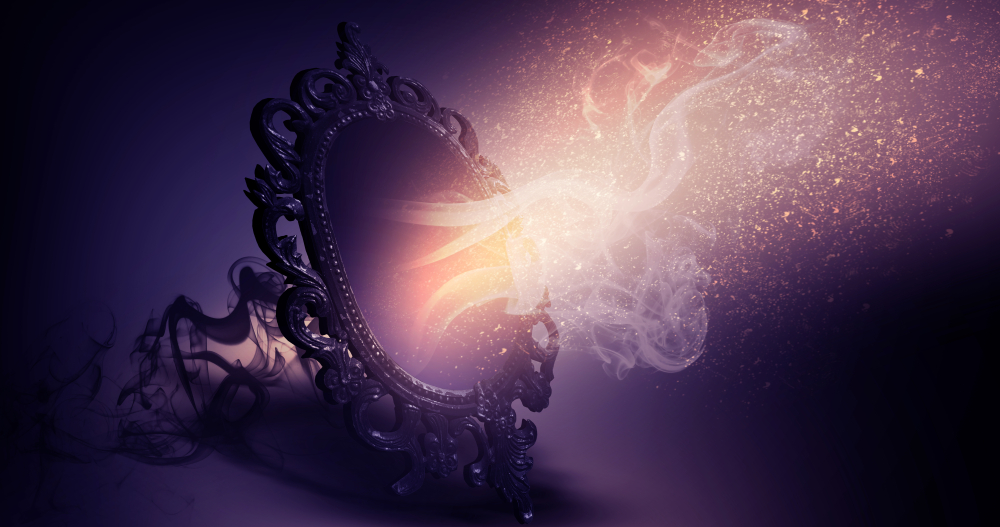 Mirror Scrying
Mirrors are known to be portals to the spirit world, so the fact that we can see our past, present, and future through them isn't all that surprising. Mirrors have been used as a divination tool since ancient times. 
Using a black scrying mirror can give you visual answers to a certain question you have in mind. If you're asking about your future self, you might get a quick flash of what you look like in the future. 
Like any divination tool, you must first clear your mind as much as possible. Ask a question and look into the black mirror. You should see quick flashes of images that are the answers to your questions.
You are opening up the portal and allowing yourself to connect with the spiritual realm. The answers are brought forth thanks to a spirit guide or ancestor that protects and guides you throughout life.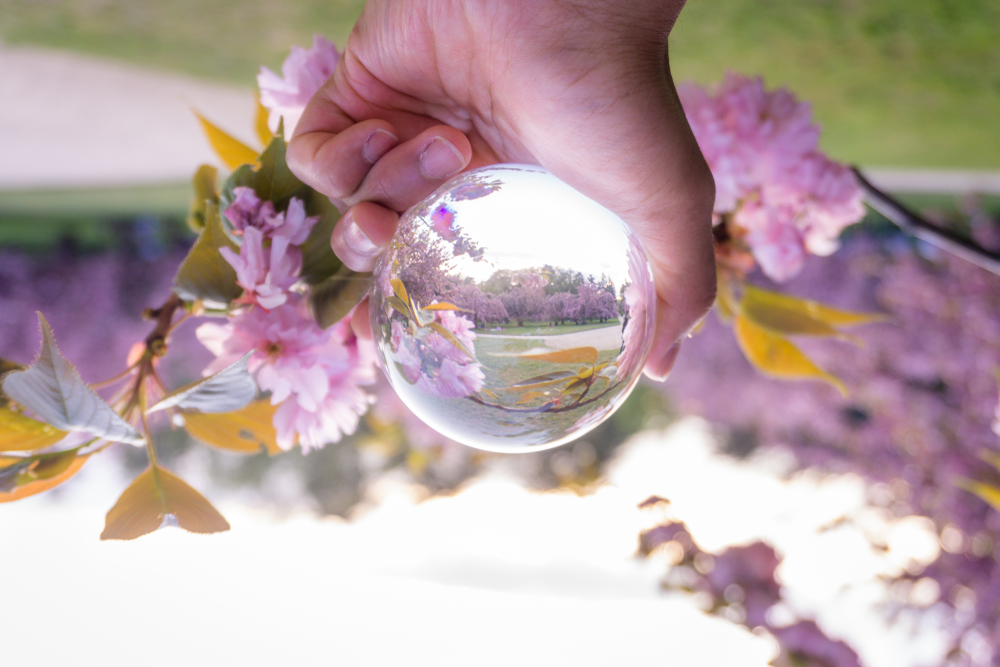 Crystal Ball
A crystal ball has energy and will also become imbued with your energy. Think of it as a container for a great deal of your energy and make sure it feels right for you and you alone.
Do not allow anyone else to touch your crystal ball. If it happens, simply place it in a bowl of sea salt overnight, and it will be cleansed of outside energy and influence.
Highly polished and glasslike spheres have been used for thousands of years. Celtic folks and Druids favoured Beryl as their scrying crystal of choice. Beryl still has a well-earned reputation as the stone of power.
The Middle Ages and the Renaissance saw a far-flung use of crystal for seeing the future. The mythical wizard Merlin, of Arthurian legend, kept his crystal ball with him at all times!
People who use crystal balls, including many healers and teachers, see cloudy and smoky images, so do not expect your experience to be like going to the movies! Each crystal ball is unique and has its energy.
Crystal ball gazing is best done on the night of a full moon. A crystal ball measuring 2-5 inches in diameter is best. Place your crystal ball on a stand with a velvet cloth underneath. Make sure nothing is reflected in it.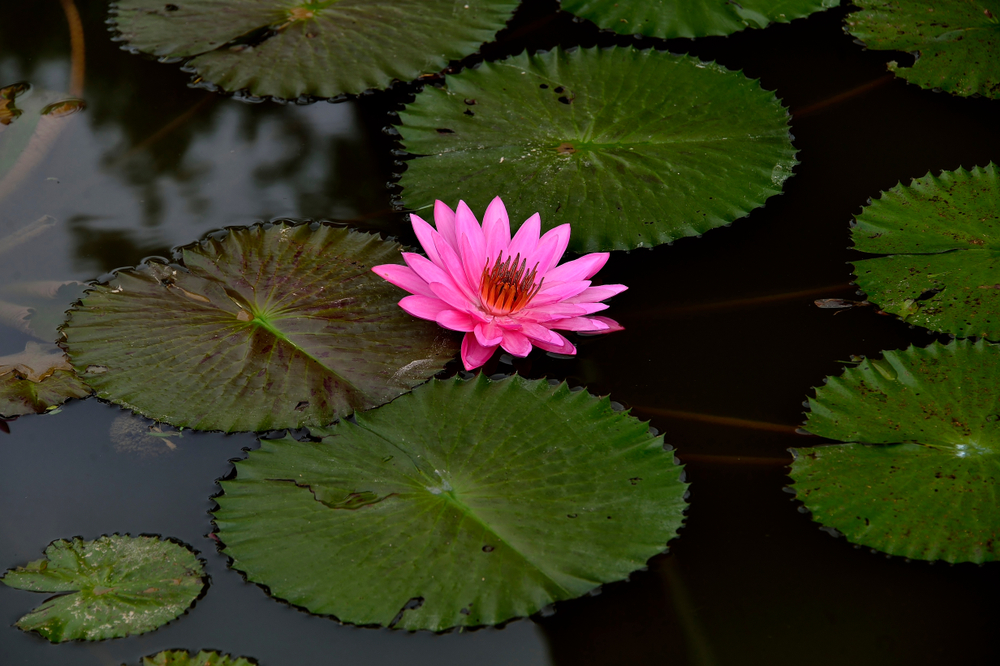 Water Scrying
Hydromancy is another ancient form of divination that goes back thousands of years and involves using water to bring messages. Hydromancy is a method of divination using water in a bowl. 
Water is a metaphor of creation linked to the flow of the collective unconsciousness, also known as the Hall of Records, Akashic Records, Grid Harmonics, matrix of experience, etc. 
Ancients would sit by a calm body of water and watch its flowing motion create patterns they would interpret. Often a spirit would appear within the water and bring a telepathic message.
Nostradamus would practice Hydromancy to receive messages and predictions through water movement in a bowl. He recorded what he saw, combined with psychic messages, with amazing accuracy.
Hydromancy involves using water to bring messages, visions, and information. Water is a conduit for the collective unconscious, the system that flows throughout all creation, including our bodies.
When used for scrying, it's a portal into collected wisdom, history and tapping into the patterns and dynamics. Water is the language of emotion, so that it can provide powerful hits of information.
Use a black bowl, a cauldron, or a metallic bowl. Even a silver bowl. You can gently swirl the bowl around clockwise or anticlockwise to see if messages or spirits show themselves.
You can also look for patterns or pictures by gently swirling your fingers in the water or just waiting for patterns, faces, and messages to appear. Scrying with water can take some practice.
It's important to be patient and remember it's like a muscle that needs to be used to strengthen.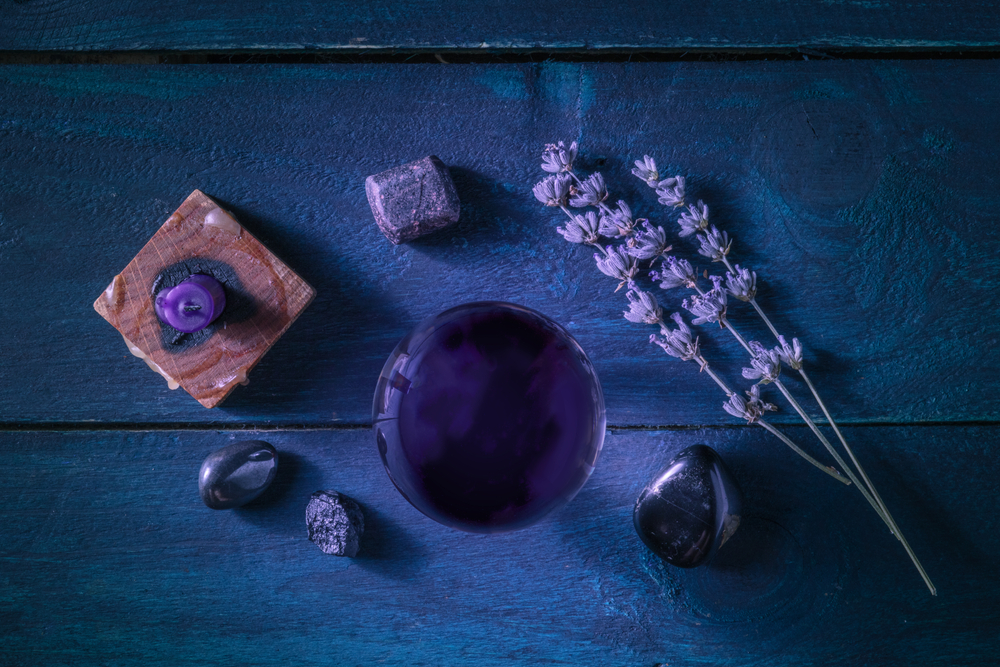 Other Types of Scrying
Fire & Smoke Scrying: Capnomancy and Pyromancy 
Capnomancy is divination by interpreting smoke rising from a fire. It is also a form of pyromancy.
Being outdoors connects you better with nature and spirit. You can use a fire if you have an open chimney Campfires and bonfires work amazingly.
Concentrate on the flames, watch and gaze intensely into the flame, and watch for your answers sometimes, you'll experience dancing fire spirits and see your messages while connecting you to the fire.
Listen to the sounds of the crackling wood. Watch patterns develop, sit back, and find images or pictures in the smoke.
Let the smoke set for a while you meditate, looking at the smoke and awaiting answers. Watch the way the smoke forms into symbols or pictures.
Cloud Scrying
Aeromancy uses cloud formations, wind currents, and the movement of clouds. This is divination by interpreting wind or cloud formation.
Watch the clouds for picture messages or signs. Try not to focus on just one cloud. Just breathe and allow the clouds to drift slowly into your answers.
Wax Scrying
Ceroscopy is a form of scrying using wax.
Some people ask direct questions, but some prefer older methods, in which they write the question down with a pencil on paper and pop it directly next to the bowl while waiting for an answer. Then burn the candle.
The wax is then melted into a brass pot/vessel until it becomes liquified. Liquid wax is then poured gently into another bowl with cold water. The seer interprets the wax that may form into faces, pictures, letters, etc.
© Mystical Mags
Connect with Mystical Mags
Mystical Mags is a friendly and open Natural Psychic, Empath and Spiritual Healer with over ten years of psychic experience.
For instance, she can tune into your energy to provide your reading by working hands-free. Mags is also a General Life Coach and Spiritual Artist.
Speak to one of our Psychics!
Psychic Today has a highly experienced and friendly team of Natural Psychics, all of whom can provide you with unique guidance with any dilemmas you face in life! See who is available for YOU right now!
Select the psychic of your choice for an exclusive one-to-one reading! Speak to one of our  Trusted Psychics. Plus, you can watch us live right here!
Download our Psychic Today App now!
The Psychic Today App for all your psychic needs and get psychic readings on the go! If you haven't yet downloaded it to your mobile phone, you can do so by following our links here:
To download from the App Store – click here.
Or download it from Google Play – click here.
To top up your credit or if you have any questions or queries, our friendly reception staff are available 8:00 am to 2:00 am GMT on 0333 335 0297. You must be over 18 years old to use this service, which is for entertainment purposes only. You must be the bill payer or have the bill payer's permission. We may send free promotional messages. 
Psychic Today is Here For You!
Psychic Today is on a mission to continue providing the very best psychic advice. Now we have more ways to reach our trusted psychics, and we have dedicated ourselves to answering your questions.
You can ring them via our EasyCall feature, found on your chosen Psychics profile. Text our psychics through our Text Reading page. You can also send IMs directly to the live stream via our App.
We have made it easier for you to get in contact with our psychics, and they will not disappoint!