Connect with Your Crystal Ball – with India Jo
The classic image of the Crystal Ball has long been synonymous with psychics and the Psychic World.
From mainstream entertainment to emojis, most of us tend to use a 🔮 when we're making a prediction or trying to describe a supernatural event. But, how many of us would know what to do with a real Crystal Ball?
We asked India Jo, one of our amazing Psychics, to give us insight into how she connects with her Crystal Ball. In the video below, she'll explain all the little tips you need to start using your own Crystal Balls!
Connecting with Your Crystal Ball
India Jo advises that we first take time to choose our own Crystal Ball, whether this is at a spirit store or fair.
You should be drawn to the Crystal, whether this is through touch or your general feeling, once you hover your hands over the Crystal Ball.
Crystal Balls are great for healing energies and for scrying, as well as being the ideal Psychic Tool to help open up your Third Eye and connect you to your Psychic Abilities.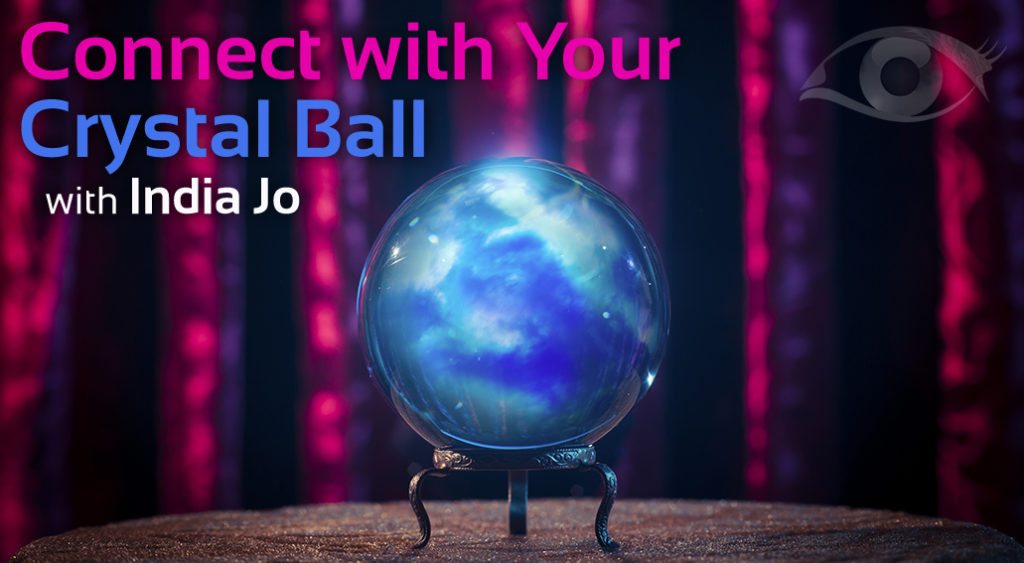 Who is India Jo?
India Jo is an Empathic Psychic who works in the realms of Reiki & Spiritual Healing. She loves to read people's Auras, tending to not use any tools whilst giving her Psychic Readings.
She can also work with Chakras, Guardian Angels, and Pendulums. Contact India Jo today!
Book a Psychic Reading!
Alongside India Jo, we have hundreds of talented Psychics, all of whom provide Psychic Readings in their own unique ways. Select the psychic of your choice for an exclusive one-to-one Psychic Reading!
Download our Psychic Today Companion App now!
The Psychic Today App is available for all your psychic needs! If you haven't yet added it to your mobile phone, you can do so by following our links here:
To download from the App Store – click here.
Or download it from Google Play – click here.
Psychic Today: We Are Your Trusted Psychics!
Psychic Today is determined  to provide the very best psychics for our audience, which is why we now introduced more ways for you to reach our trusted psychics:
You can ring them via our EasyCall feature, found on your chosen Psychics profile.
Text our psychics through our Text Reading page.
Send IM's directly to the live stream via our App.
We have made it easier for you to get in contact with our psychics, and they will not disappoint!