What is Palo Santo? – with Carli
Smudging is the ritual of cleaning the energy of physical space, object or person. Palo Santo sticks can be used for smudging to clear negative energy in your home.
This is called the 'Holy Wood', as it is believed that the Crucifix Jesus died on was made from Palo Santo.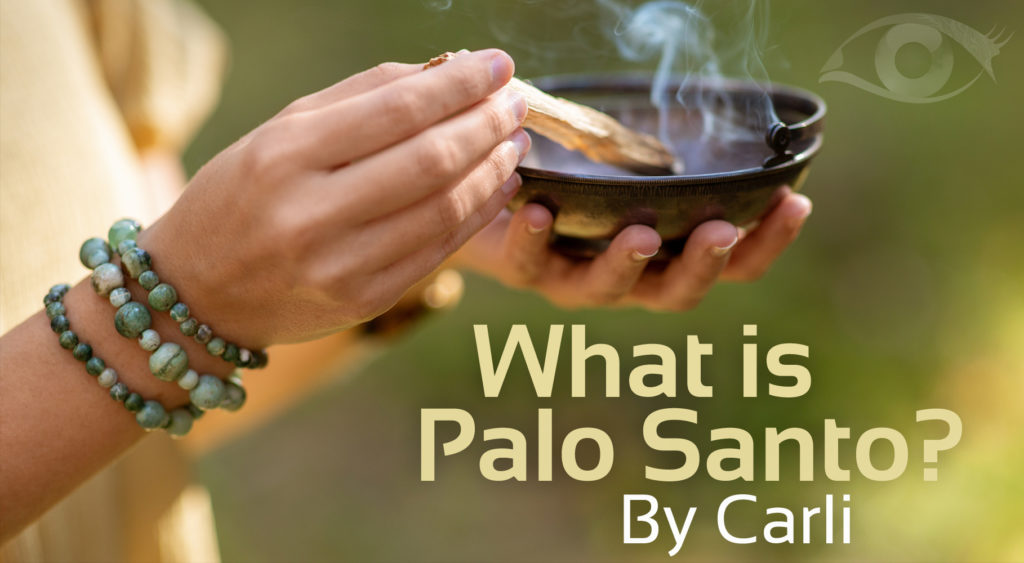 How to Use in Meditation
If you have a meditation ritual, you can burn Palo Santo before your practice. This will help prepare your energy and mind for meditation and allow you to connect more easily.
Thanks to its high resin content, this wood is believed to release its purifying properties when burned. In the Shamanic history of South America, it is said to remove negativity and attract good fortune.
Cleanse Your Home
To smudge your home, take the stick into the corners of each room or space you are cleansing, starting upstairs and say aloud: "I ask that the smoke of Palo Santo infuse this space with blessings".
A rich smell will fill the air, bringing peace and clarity to the moment.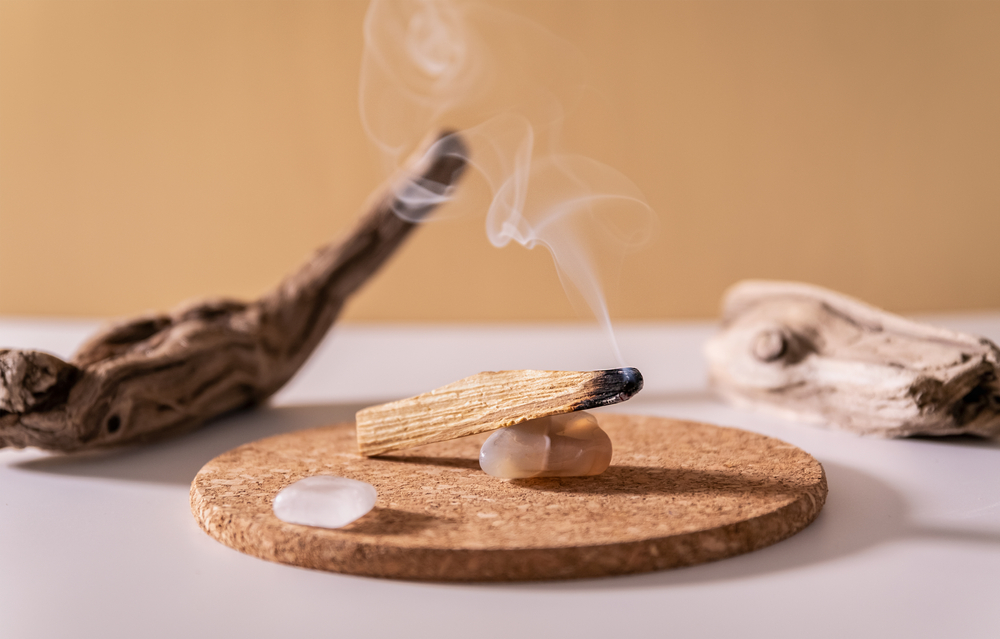 How to Use
Light a stick of Palo Santo and let the flame burn for up to one minute. Blow it out and walk through the areas you wish to cleanse, allowing the smoke to waft through the room.
With a spirit of gratitude, ask the smoke for its blessing and protection. Smudging in the summertime provides the additional benefit of warding off mosquitoes in a natural, non-harmful way.
Palo Santo features volatile oils and aromatic resins that communicate a warning sign to pesky bugs, but without the harsh chemicals of products such as DEET.
Vibrational Cleansing
Crystals do much of the heavy lifting in the work of drawing out negative energy. Like humans, crystals benefit from a ritualistic cleansing to maintain their best qualities.
Performing a smudging practice every 2-3 days for your Rose Quartz, Amethyst, Jasper, Citrine, or other crystals, is a lovely way to keep your crystals primed for their true power.
Using an Abalone Shell to catch the ash helps to raise the cleansing vibration.
Get a Psychic Reading with Carli!
We have a very experienced team of psychics with us here at Psychic Today, including the fabulous Carli. 
Select the psychic of your choice for an exclusive one-to-one reading with the use of the Crystals! Click on our link here to see who is available right now!
Speak to one of our Psychics!
We have a very experienced and friendly team of psychics with us here at Psychic Today! See who is available for YOU right now!
Select the psychic of your choice for an exclusive one-to-one reading! Speak to one of our Trusted Psychics. Plus, you can watch us live right here!
Download our Psychic Today App now!
The Psychic Today App for all your psychic needs and get psychic readings on the go! If you haven't yet downloaded it to your mobile phone, you can do so by following our links here:
To download from the App Store – click here.
Or download it from Google Play – click here.
Psychic Today is Here For You!
Psychic Today is on a mission to continue providing the very best psychic advice. Now we have more ways to reach our trusted psychics and we have dedicated ourselves to answering your questions.
You can ring them via our Easy Call feature, found on your chosen Psychics profile. Text our psychics through our Text Reading page. You can also send IMs directly to the live stream via our App.
We have made it easier for you to get in contact with our psychics, and they will not disappoint!