A Look at Lucid Dreaming – with Heather
Lucid Dreaming is the ability to be aware that you are dreaming while you are dreaming. Realising that you are in a dream allows you to control or change things that are happening during the dream.
It can be very vivid and immersive. When you experience a lucid dream state, it is unlike any meditation or visualisation as you feel immersed in the environment of the dream.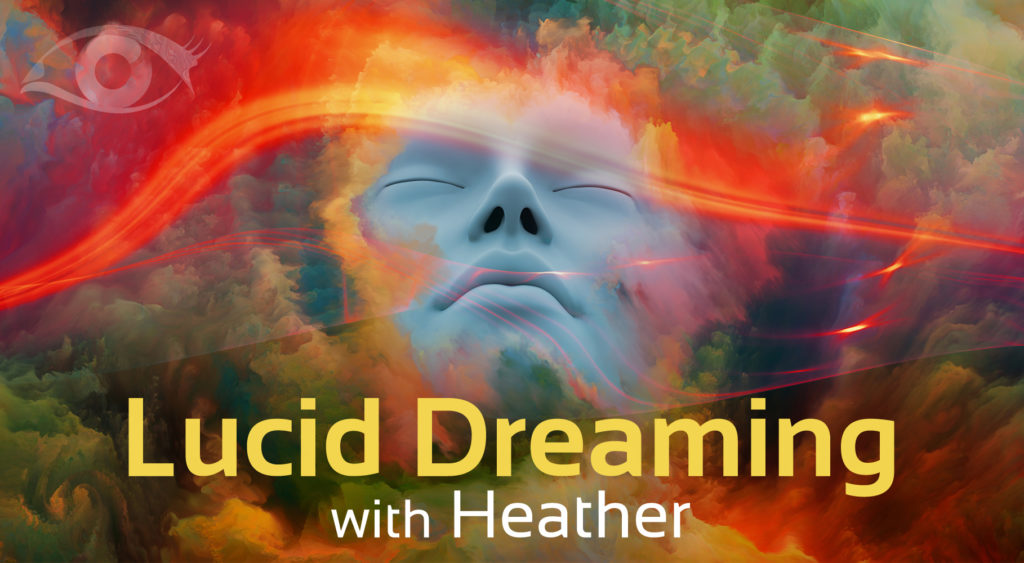 Did You Know?
On average, your dreams last 2-3 seconds, and you can experience up to 17 dreams per night (even if you don't remember them)? The first stage of Lucid Dreaming is about preparation.
You need to train your brain for the experience. So, be patient with yourself and try not to be disheartened if you don't manage it the first few times. Try keeping a Journal or Diary.
This is helpful as it helps your conscious mind identify what is a dream vs your waking life. Make sure that you are well rested. If you are sleep-deprived, it can be difficult to remember your dreams.
So it's important that you have been sleeping well for a few days prior to attempting a Lucid Dream.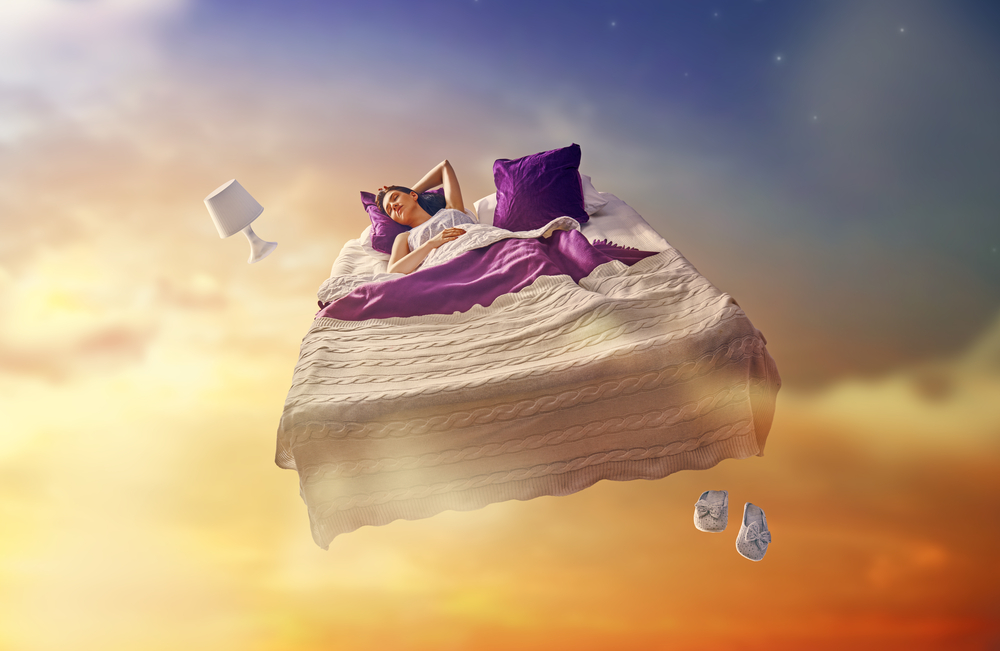 Dream Journal
If you are keeping a Dream Journal, you might notice that you are not only dreaming nightly, but as a result of regularly dreaming, your mind begins to be aware that you are dreaming quite naturally.
Pay attention to your sleeping position. You may notice that sleeping on your back, right side, left side, front or however, produces more, fewer, or even no dreams.
You may move around a lot during sleep, so the position you fall asleep in may not be the one you wake up in.  You may also want to note your position when you wake up during a dream.
All of these things will help you in your pursuit of Lucid Dreaming.
Meditation
Try not to meditate for too long before going to sleep. It's fine to meditate for 5-10 minutes just to relax before sleep, but if you meditate too deeply, you may not dream at all.
The reason is that meditation will do the brain's job during your sleep cycle. This is my personal observation, which I have noticed from my own experiences of keeping a Dream Journal and meditating before sleeping.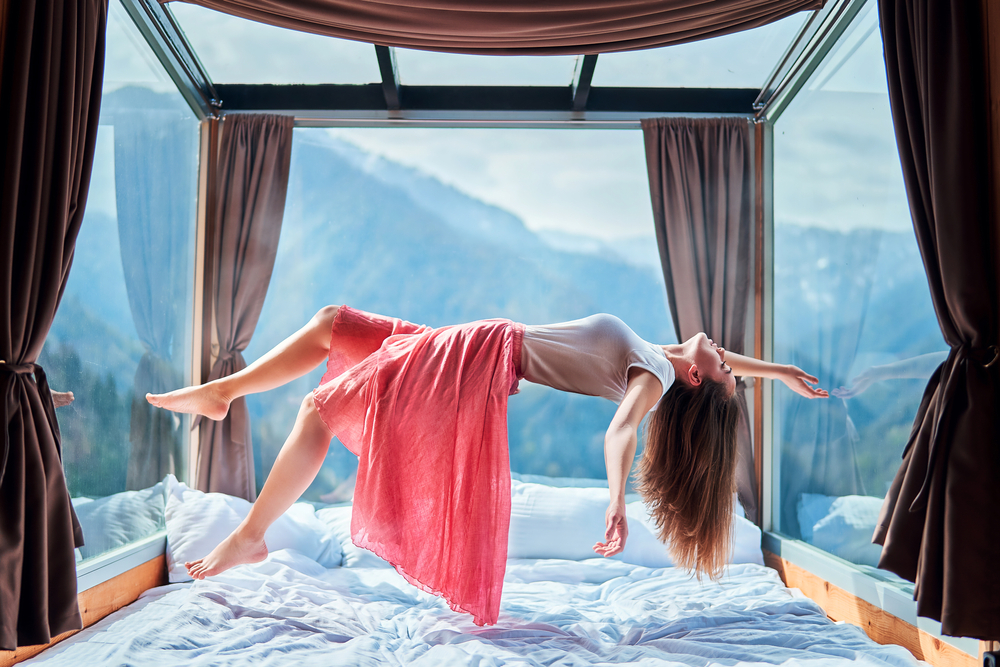 Entering a Lucid Dream
This is my top tip for entering a Lucid Dream. Set the alarm to wake up during the night.  Preferably halfway through your normal sleep pattern.
If you sleep for 7 – 8 hours on average per night, then you'll want to aim to wake up 3.5 – 4 hours into your sleep cycle. When you go back to sleep, you'll find you're not only dreaming but that you are Lucid Dreaming.
If you don't fancy setting the alarm, try drinking some water before going to sleep, it'll help you wake up at night. And there you have it. My top tips for Lucid Dreaming!
Let us know how you get on and what you get up to in your dream. Did you give yourself the ability to fly? Go on the holiday of your dreams or meet your favourite celebrity?
Connect with Heather!
Heather is a Natural Psychic who uses her psychic abilities to guide you using her Tarot Cards, Angel Cards, and Crystals. She can provide Relationship Readings, Love Readings, as well as help you with your own Psychic Development!
Speak to one of our Psychics!
Psychic Today has a highly experienced and friendly team of Natural Psychics, all of whom can provide you with unique guidance with any dilemmas you face in life! See who is available for YOU right now!
Select the psychic of your choice for an exclusive one-to-one reading! Speak to one of our  Trusted Psychics. Plus, you can watch us live right here!
Download our Psychic Today App now!
The Psychic Today App for all your psychic needs and get psychic readings on the go! If you haven't yet downloaded it to your mobile phone, you can do so by following our links here:
To download from the App Store – click here.
Or download it from Google Play – click here.
To top up your credit or if you have any questions or queries, our friendly reception staff are available 8:00 am to 2:00 am GMT on 0333 335 0297. You must be over 18 years old to use this service, which is for entertainment purposes only. You must be the bill payer or have the bill payer's permission. We may send free promotional messages. 
Psychic Today is Here For You!
Psychic Today is on a mission to continue providing the very best psychic advice. Now we have more ways to reach our trusted psychics, and we have dedicated ourselves to answering your questions.
You can ring them via our EasyCall feature, found on your chosen Psychics profile. Text our psychics through our Text Reading page. You can also send IMs directly to the live stream via our App.
We have made it easier for you to get in contact with our psychics, and they will not disappoint!