Dream interpretation with Tarot
Many people often think of the Tarot as a psychic tool for forecasting future events, and though it can be used for this purpose, there is so much more to the cards than that.
In addition, the Tarot is often called the book of life in picture form. Acting as a mirror reflects our unconscious motives, actions, thoughts, beliefs, emotions and triggers.
As well as how these play out and affect our outer world, helping us to understand ourselves better and prompt us to make changes where necessary.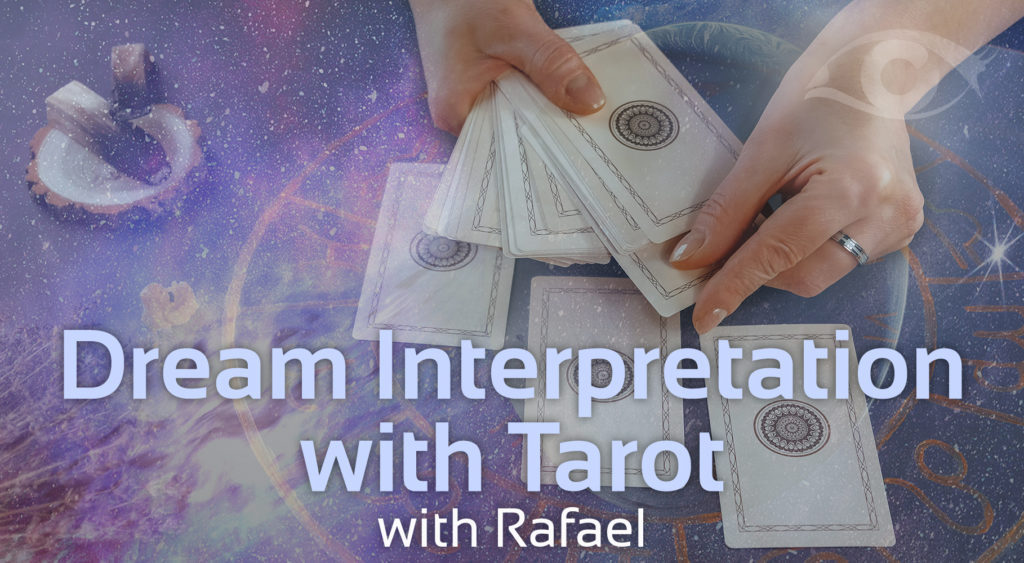 Dream Analysis
Tarot is an ideal tool to interpret dreams, as dreams are messages from the unconscious mind trying to be heard. There are many variations of dreams. Below are just a few of the most common.
1. RECURRING DREAM – Dreams that repeat themselves over and over again. Usually, there is a lesson to be learned and not being acknowledged of something that has been suppressed and needs to come to the surface to be healed and integrated hence why it repeats so we take note and listen.
2. LUCID DREAM – When you are aware that you are dreaming whilst the dream is taking place and are therefore able to control the dream process.
3. PROPHETIC/PSYCHIC/SPIRITUAL DREAM – Dreaming something that manifests in the future, seeing loved ones who have passed away or meeting with and gaining guidance from spirit guides and Angels.
4. REPLAY/MENTAL DREAM – A process our unconscious mind goes through to make sense of our activity during the day. These don't tend to have a particular message as such, as they are just the mind making sense of the day's events so that it can better serve us in the future.
5. NIGHTMARES – Fears, Stress, Worries and anxiety that we have suppressed consciously or unconsciously. We don't want to deal with coming to the surface to be healed.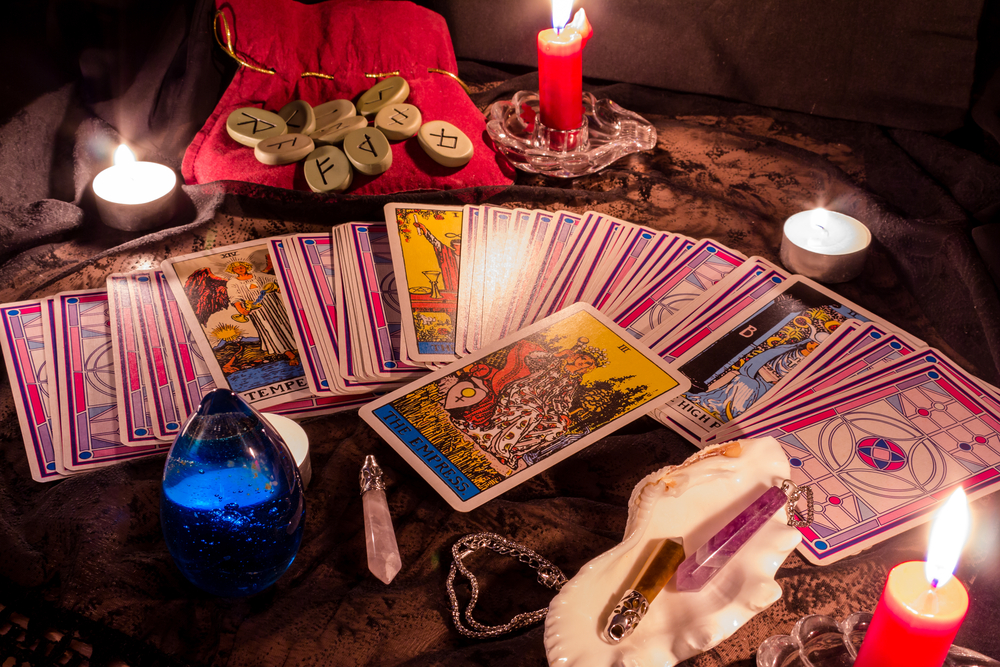 How Can Tarot Help?
Like dreams, Tarot reflects to us what is going on behind the scenes on an unconscious level and can therefore act as a bridge for these unconscious messages to make them self-known in a tangible way.
If Tarot is not your thing, you can always do this practice with Oracle Cards, Runes, Playing Cards or whatever tool works for you.
You can even get dream interpretation oracle decks specifically designed for this job. You can even combine these tools in one reading for a deeper insight.
How to do a Dream Interpretation Reading
Many techniques, card spreads, and ways can be used to interpret dreams. There is no right and wrong. It's just a matter of experimentation to find what works for you.
Below is a simple guideline that you can follow to get started. You will need:
A journal and pen to record your dream ( if you don't like writing, you can always record yourself speaking your dream out loud instead if you prefer).
Your Tarot deck or tool of choice
(Optional) candles, incense and crystals to create a sacred space.
Make Notes
Grab your journal (or recording device) and note down whatever you remember of your dream as soon as you wake up. It doesn't have to be in order or in full sentences. Just jot it down ASAP, as dreams tend to fade quickly.
Thus, it's important to record it as soon as. As you start recording, you may find that whatever little you remember, the rest comes back into your awareness.
Specifically, pull out your Tarot deck (or tool of choice) and find a quiet space where you won't be disturbed. You can light a candle or some incense to create a sacred space if you desire.
Focus on Your Dream
Shuffle your cards while focusing on your dream, asking for understanding as to the meaning of it and what message your guides have for you through the dream.
If you received a message from a deceased loved one and found it hard to understand, you can ask them to join you in your sacred space and help you expand upon their message through the cards.
Choose your spread (see below for options) and lay out your cards. First, look at the spread as a whole. Are there any themes, repetitive symbols/colours/scenes that relate to your dream?
Use Your Instinct
Next, look at the suits (if you are using Tarot cards) and see which is most dominant. For example, if there are many swords, this would show a strong mental influence, while many cups would indicate an emotional influence.
Wands and Pentacles indicate more practical influences or triggers like work issues and the need to feel secure in your environment. Lots of Major Arcana cards would indicate a strong spiritual influence.
Specifically, the court cards can indicate other people in our lives, either here or in spirit, but they can also indicate aspects of ourselves that we need to work on. Once again, write down your findings in your journal.
Individual Cards
Now it's time to look at the individual cards themselves. This will depend on the spread you have chosen, with thousands to choose from.
If you are new to Tarot, you may want to keep a Tarot book at hand for reference to help you with your interpretation, or you can simply look at the card.
See what stands out to you in the image and write down what intuitively sparks for you or do it both ways.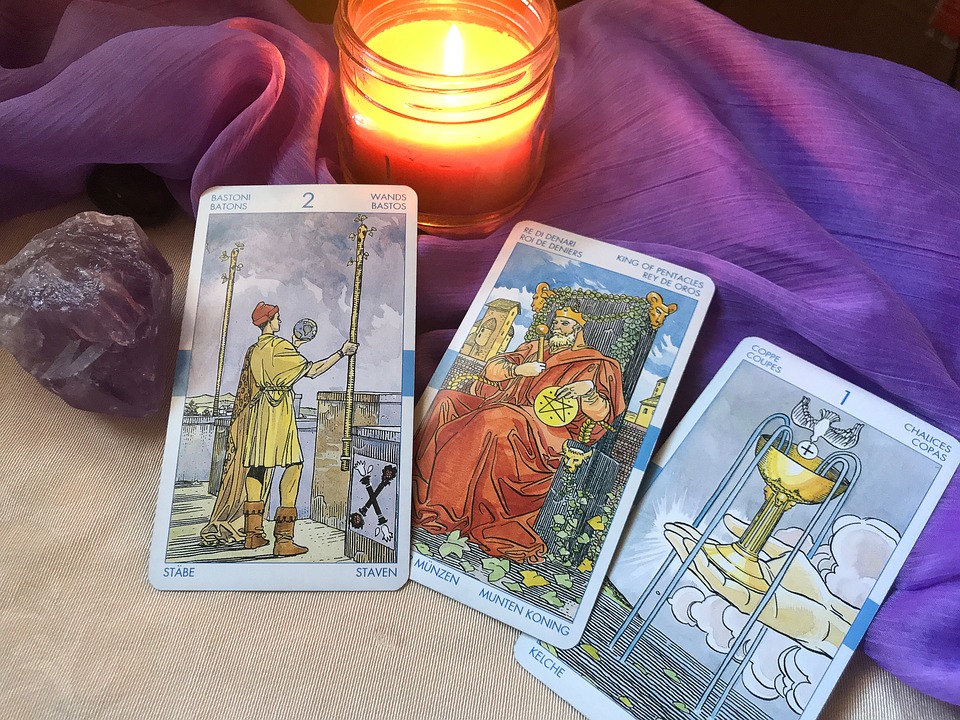 Card Spreads to Get You Started
Below are some suggested spreads to help get you started:
2 Card Spread
First Card = What has influenced or triggered this dream to come about?
Second Card = What is the message of the dream regarding this?
3 Card Spread
(This spread combines Oracle cards and Tarot cards together)
First Card (Oracle card) = What is the message behind the dream?
Second Card (Tarot Card) = What area of my life is being most influenced or affected with regards to this message
Third Card (Tarot card) What action steps do I need to take about this message?
5 Card Spread
First Card = What has influenced or triggered this dream to come about?
Second Card = What message does this dream have for me?
Third Card = Action steps to take about this message.
Fourth Card = Possible blocks/negative patterns to be mindful of that simply need to be addressed.
Fifth Card = Spirit's guidance to help me move forward.
Connect with Rafael to Get a Psychic Reading!
Rafael is one of Psychic Today's Psychic Readers and uses his amazing psychic abilities to give insightful, inspiring Psychic Readings.
He offers you guidance to move forwards in a positive direction. He works with Tarot Cards, Crystal Balls, Runes, and Tea Leaves to help guide you!
Download our Psychic Today App now!
The Psychic Today App for all your psychic needs! If you haven't yet added it to your mobile phone, you can do so by following our links here:
To download from the App Store – click here.
Or download it from Google Play – click here.
Psychic Today is Here For You!
Psychic Today is on a mission to continue providing the very best psychic advice. Now we have more ways to reach our trusted psychics, and we have dedicated ourselves to answering your questions.
You can ring them via our EasyCall feature, found on your chosen Psychics profile. Text our psychics through our Text Reading page. You can also send IMs directly to the live stream via our App.
We have made it easier for you to contact our psychics, and they will not disappoint!