An Introduction Into Witchcraft: Runes
Runes are derived from ancient languages and mean something hidden or secret. It also has a long history as being used in an ancient form of divination,  often being associated with witchcraft and magic!
Like the tarot cards, people have used them for fortune-telling and gaining insight into the future. Let's take a deep dive into this fascinating psychic practice!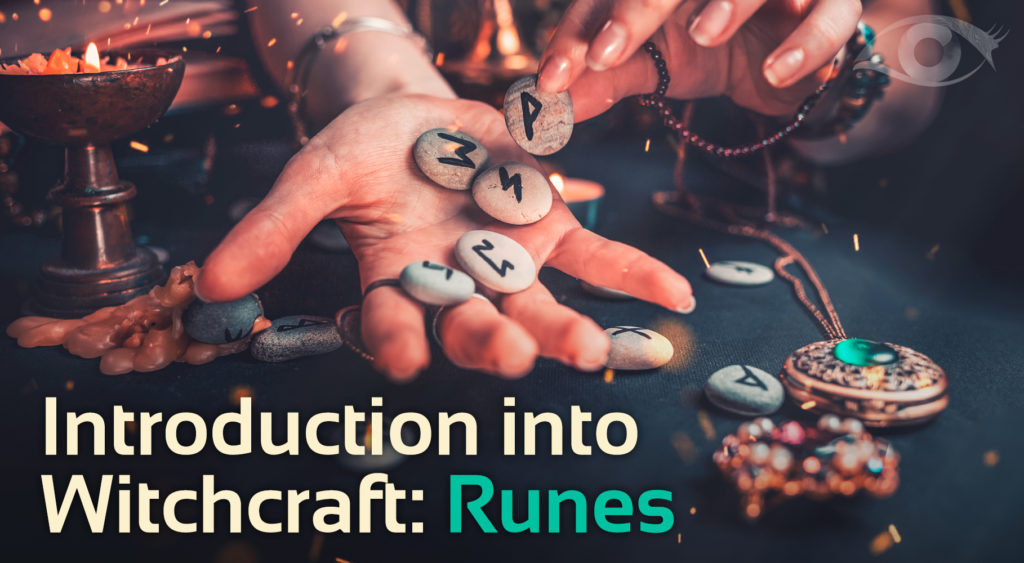 The Runes Origin 
This history begins in the Germanic and Nordic tribes of northern Europe, Scandinavia and Britain. But, there is no official source showing how they came into existence.
There are three types of runic alphabets, the most common of which is the Elder Futhark. This alphabet has 24 letters. Secondly, is the Younger Futhark (see below!) which has only 16 characters.
Old Latin inscriptions are believed to have inspired the letters, and Runic inscriptions can be found on stones, jewellery, and other artefacts dating back to the third century AD!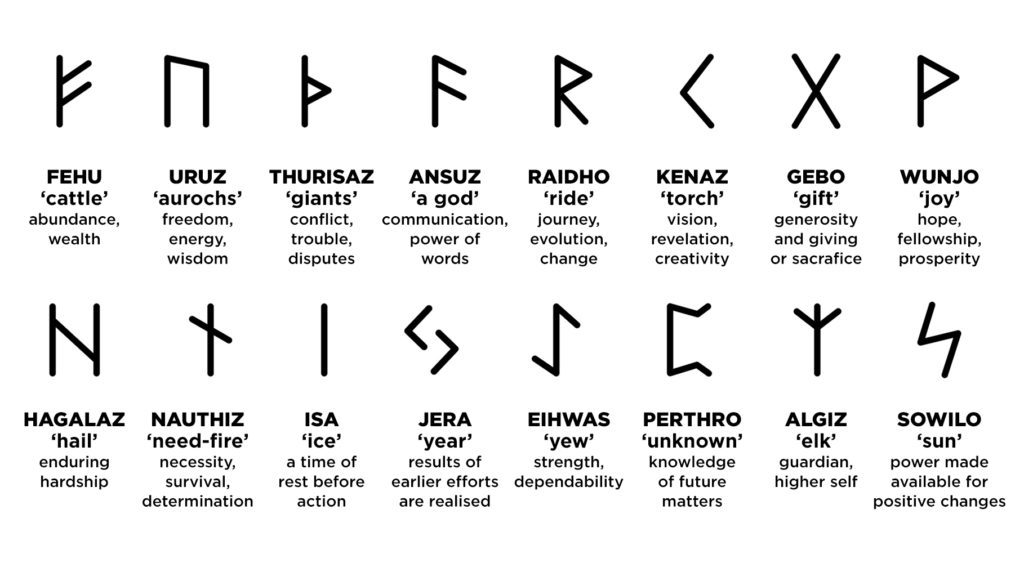 Runes in Psychic Practices
A runes set consists of letters of the runic alphabet. Stones, wood, and other materials are carved with these designs. Each letter represents different things that have to be interpreted by the reader.
The first runic alphabet translates to "cattle" in psychic terms, which means wealth. This means they prompt you to use your natural intuition to get advice from the spiritual world.
However, some argue that the early Germanic tribes did not believe it was help from the Gods. Instead, people believed that subconscious minds would work on deciphering the right answer to your queries.
As well as using the runes set to do psychic readings, one can also use the runes alphabet for manifestation by writing out the first letter or carrying it around with you as a good luck charm. 
Runes in Norse Mythology
In the rich and colourful Norse Mythology, Odin was the principal God in ancient Skandinavia and was believed to have established the runic alphabet.
It is believed that he learned to decipher the symbols after hanging himself from the World Tree for 9 days and 9 nights it represented the 24 ways to get into the afterlife, known as Valhalla.
He did this to prove he was worthy of knowing the secrets of the magic runes. An additional belief about Odin is that he only had one eye, as he sacrificed the other for wisdom.
In fact, as part of the Marvel Universe,  the great actor Sir Anthony Hopkins has recently portrayed the mighty and powerful Odin (one eye included!) in the Thor film series.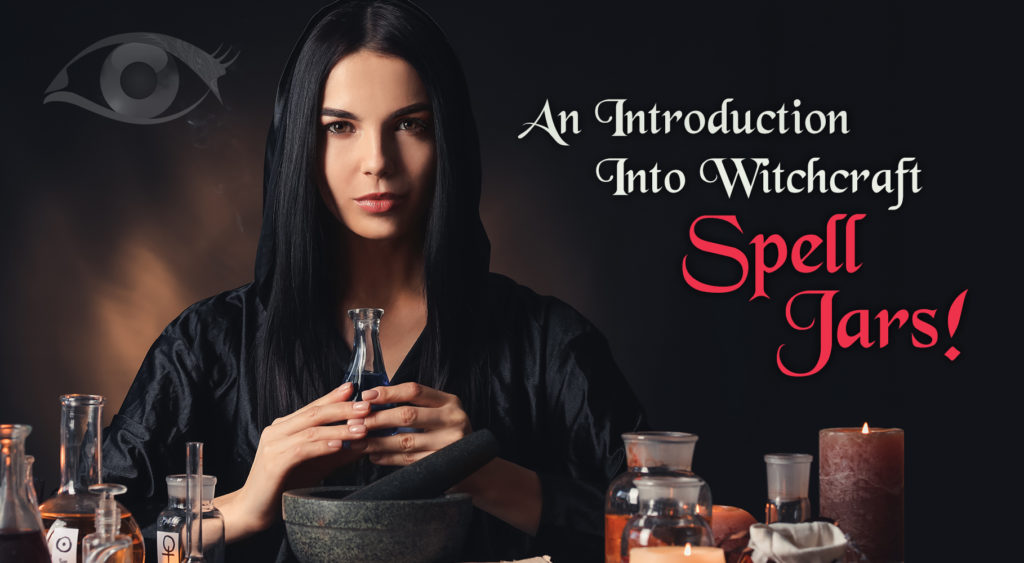 Our Witchcraft Blog Series
Best of all, this is part of our Introduction to Witchcraft series. Simply, click here to read our introduction to Spell Jars!
Or perhaps, for another variation of the witchcraft theme, why not click here to read more about Wicca and Cosmic Witchcraft and More!
Likewise, don't forget you can be sure to check the website to find professionals ready and who can help you along your spiritual journey!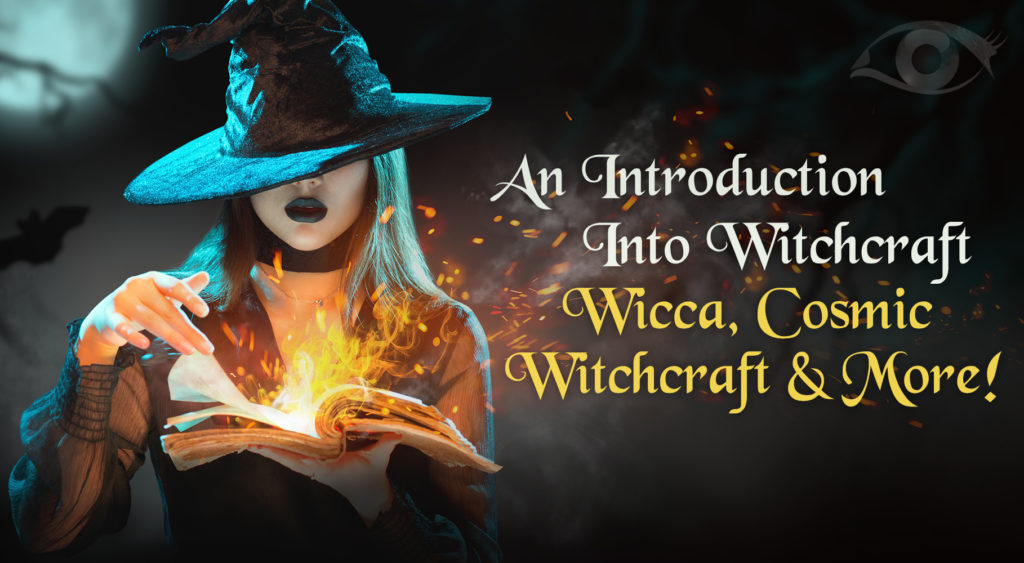 Speak to one of our Psychics!
We have a very experienced and friendly team of psychics with us here at Psychic Today! So click here and select the psychic of your choice for an exclusive one-to-one reading!
Download our Psychic Today Companion App now!
The Psychic Today Companion App for all your psychic needs! If you haven't yet added it to your mobile phone, you can do so via the links below:
To download from the App Store – click here.
Or download it from Google Play – click here.
To top up your credit or if you have any questions or queries, our friendly reception staff are available 8:00 am to 2:00 am GMT on 0333 335 0297. You must be over 18 years old to use this service, which is for entertainment purposes only. You must be the bill payer or have the bill payer's permission. We may send free promotional messages. 
Psychic Today is Here For You!
Psychic Today is on a mission to continue providing the very best psychic advice. Now we have more ways to reach our trusted psychics, we have dedicated ourselves to answering your questions.
You can ring them via our EasyCall feature, found on your chosen Psychics profile. Text our psychics through our Text Reading page. You can also send IM's directly to the live stream via our App.
We have made it easier for you to get in contact with our psychics, and they will not disappoint!