Introduction to Witchcraft: Wicca, Cosmic Witchcraft & More!
Witchcraft is a broad and encompassing term. Nonetheless, as part of our witchcraft series, we wanted to explore some of the many types of witchcraft still practised widely today.
Of course, there is some overlap between these practices, like spellwork, runes or pendulums. But, each type of witchcraft will approach their craft differently, so let's find out how:
Speak to Suzy Wighton
Suzy Wighton is a compassionate, intuitive, Tarot Card Reader with over 30 years of psychic experience. She can work with her natural abilities along with her cards to give insight into many areas of a person's life. Suzy is also an animal communicator, a dream analyst and can work with crystals and pendulums.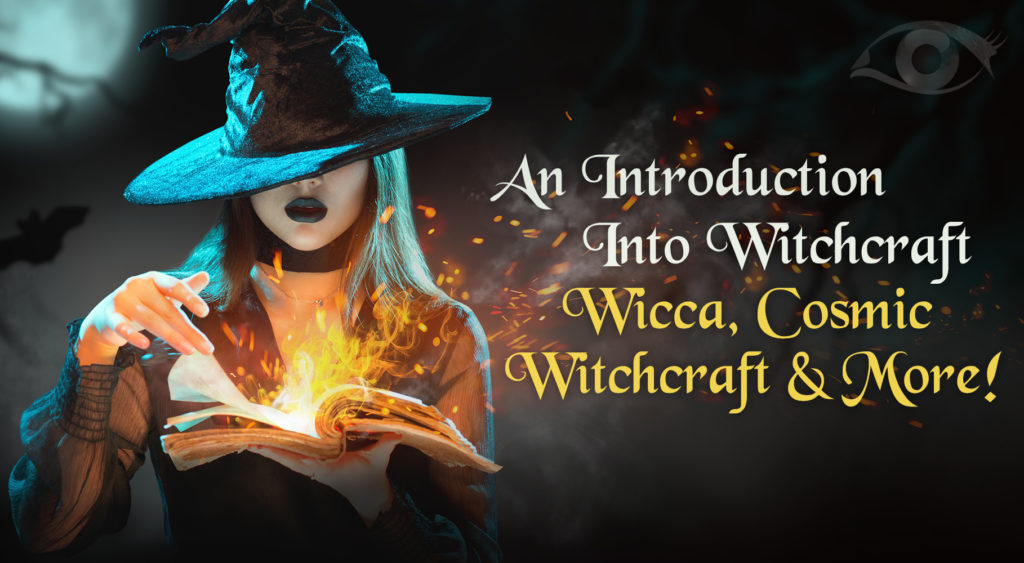 Paganism
This early fourth-century term encompasses all types of witchcraft and other practices that are a fair few moves away from traditional world religions.
Wicca
The practices of Wicca originated in the Western world. Gardnerian Wicca is one of the most widely practised of all. It was created by Gerald Gardner in the 1950s, who was known as the "Father of Wicca." 
Gardnerian Wiccans worship The Goddess (a female deity) and The Horned God (a male deity.) Therefore, unlike some witchcraft covens and groups, Gardnerian Wiccans are both male and female. It is a hierarchical system, which has a high priest and priestess at the top.
You have to do initiations and show off your expertise to join a coven, but this varies from coven to coven. Also, these details tend to be a secret to people outside of the group, including rituals. 
Wiccan Variations
Today, there are many different types of Wicca. One of which is a female-oriented Dianic Wicca, which originated in the 1970s. This group chooses only to worship The Goddess and female deities. Their practices focus on healing themselves from the wounds of the patriarchy and praising their own womanhood. 
Although there are many Wiccan variations, all the practices focus on meditation and witchcraft rituals. They also celebrate events such as the New Moon, Full Moon, Vernal Equinox, Summer Solstice, and Halloween.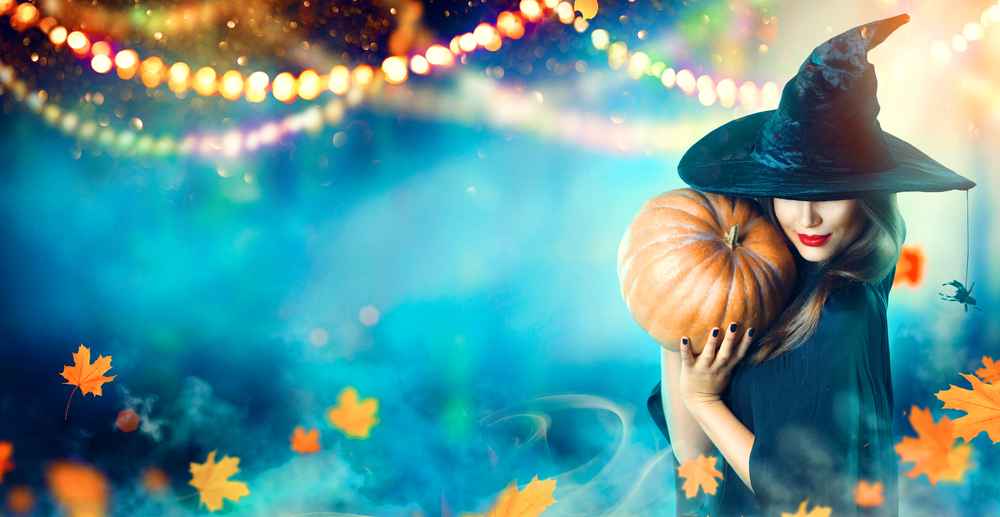 Green Witchcraft
Green Witchcraft practices centre around nature and plants. In other words, it is based on herbalism. This means that they usually find materials for their practices and the rituals themselves, depending on the seasons.
For them, it is important to be outside as much as possible during their practice; however, their home and hearth are also central to their magical activities. This witchcraft is rooted in rural customs and folk magic.
Kitchen Witchcraft
Kitchen Witchcraft involves adding some magic to your cooking! They try to add intent to every step of their food preparation – really focusing on the process. Kitchen witches will also carefully choose herbs based on their magical properties, including in their recipes.
Like Green Witches, their home is significant, so they usually put a lot of energy into their surroundings, especially their kitchen. Most of the time, these witches will grow their own herbs and vegetables.
Hedge Witchcraft
Hedge Witchcraft focuses on spiritual work and travelling the astral plane, making it predominantly meditation-based. In addition, they are drawn to learning about the medicinal uses of plants and herbs. Unlike Wicca, they are usually self-taught as it can be a solitary practice, meaning they tend to not gather in a coven.
However, this does not apply to all Hedge witches. They have this name because "hedge" refers to the outskirts of a village, representing the boundary between our world and the spirit world. Hedge witches have to be confident in crossing this boundary to succeed in astral projection.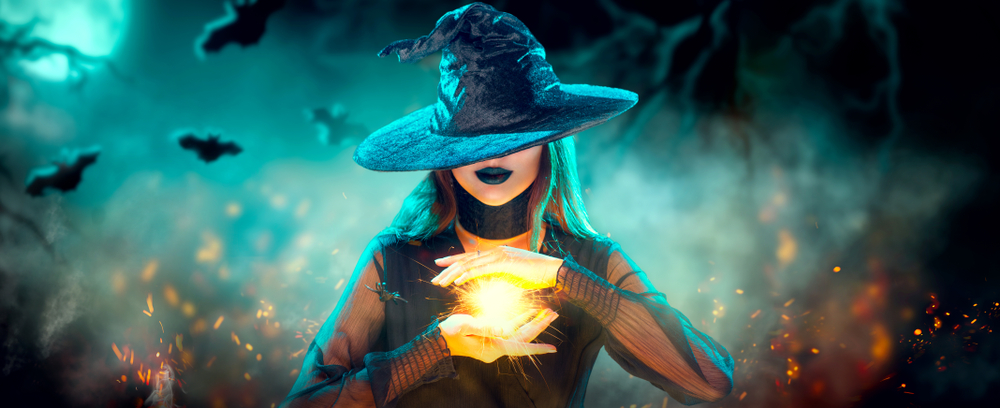 Cosmic Witchcraft
Cosmic Witches are concerned with astrology. Consequently, they are star and moon-based. They coordinate their spells and rituals to the movements of the planets. Many different types of witchcraft incorporate elements of this practice, as the moon are central to witches.
Hereditary Witchcraft
Hereditary Witches are born into their practice.  This means they were surrounded by a family of witches. Their rituals are passed down. This might be a unique traditional style that has been transferred through generations. 
Ceremonial Witchcraft
Ceremonial Witchcraft focuses on perfectly executing rituals. This is also called "high magic". It is considered very complex and includes preparatory spells. These rituals are usually performed in a large gathering or coven. Also, it is often considered a very formal type of witchcraft. 
Eclectic Witchcraft
Eclectic Witches incorporate various histories and cultures within their beliefs. This means their spellwork and choice of rituals come from a variety of practices. Eclectic witchcraft is personal, and so, it doesn't fit in a single category.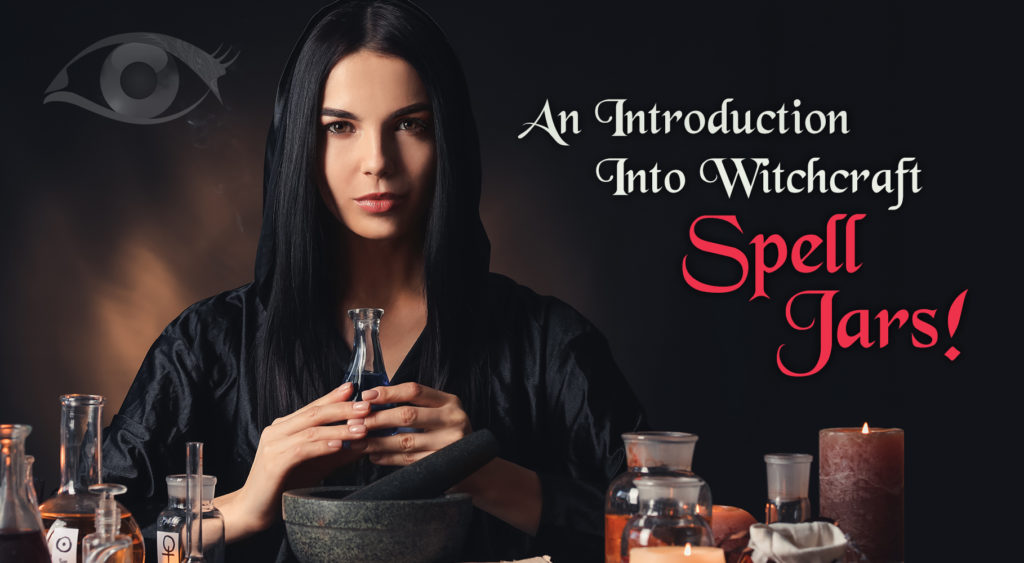 Our Witchcraft Blog Series
This is part of our Introduction to Witchcraft series. Click here to read our introduction to Spell Jars! Then, check the website to find professionals who can help you along your spiritual journey!
Speak to one of our Psychics!
We have a very experienced and friendly team of psychics with us here at Psychic Today! So click on our link and to see who is available for YOU right now! Select the psychic of your choice for an exclusive one-to-one reading!
Download our Psychic Today Companion App now!
The Psychic Today Companion App for all your psychic needs! If you haven't yet added it to your mobile phone, you can do so by following our links here:
To download from the App Store – click here.
Or download it from Google Play – click here.
To top up your credit or if you have any questions or queries, our friendly reception staff are available 8:00 am to 2:00 am GMT on 0333 335 0297. You must be over 18 years old to use this service, which is for entertainment purposes only. You must be the bill payer or have the bill payer's permission. We may send free promotional messages. 
Facebook
Text FACEBOOK and your question to 65511 for your free reading! (Usually £1 per message, max 3 messages per reply. One per person. CS: call 0333 335 0297. UK Only) Click on the link to our page and see our Facebook Live sessions right here!