Online Dating – Top 10 Red Flags! – with Heather
Connecting with people online has become the new 'normal' for people around the globe. For many, the world of online dating has become a pathway to find true love. I love hearing about those instances where cupid's arrow has struck true and firm to win overall obstacles and unite a couple in blissful love.
Unfortunately, there are so many instances of love gone wrong when it comes to online connections.  People are often the victims of Catfishing or have found themselves Ghosted by their online love. Read on below!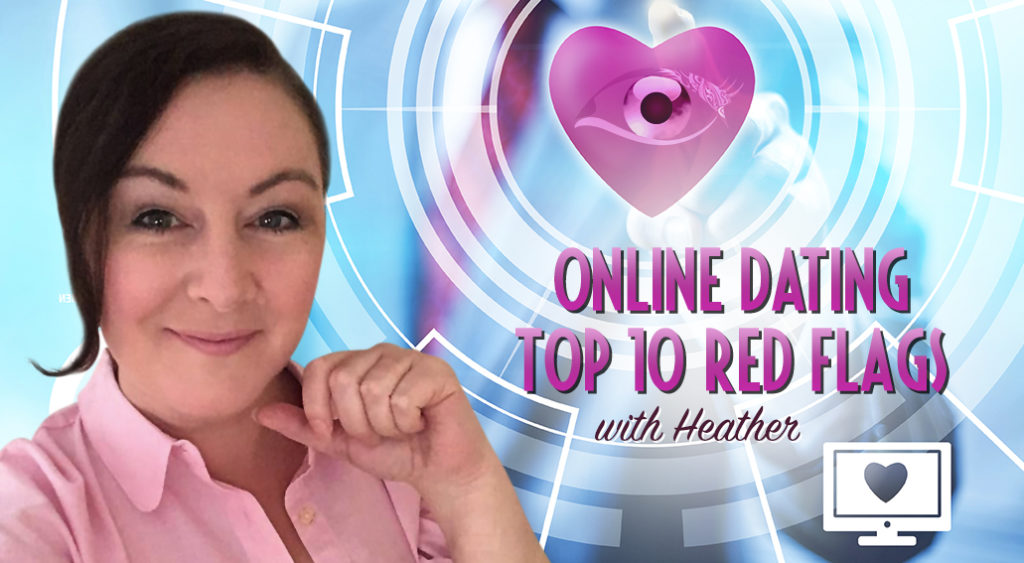 The Old Fashioned Way
Back before social media and online dating apps, it was really straightforward to date. You met someone, they either called you or they didn't. You moved on with your life and chances are you forgot all about that one person you met that time in the bar.
But now, we can meet, follow one another online and you can't help but be constantly reminded of your potential love connection. You can check out one another virtually before you decide to proceed in reality.  
There's a fantastic amount of safety in getting to know someone from a distance. But you can get overly invested in the connection before it ever gets going. And that's why it's important to stay grounded, try not to fixate on an outcome, look at what's happening at the moment.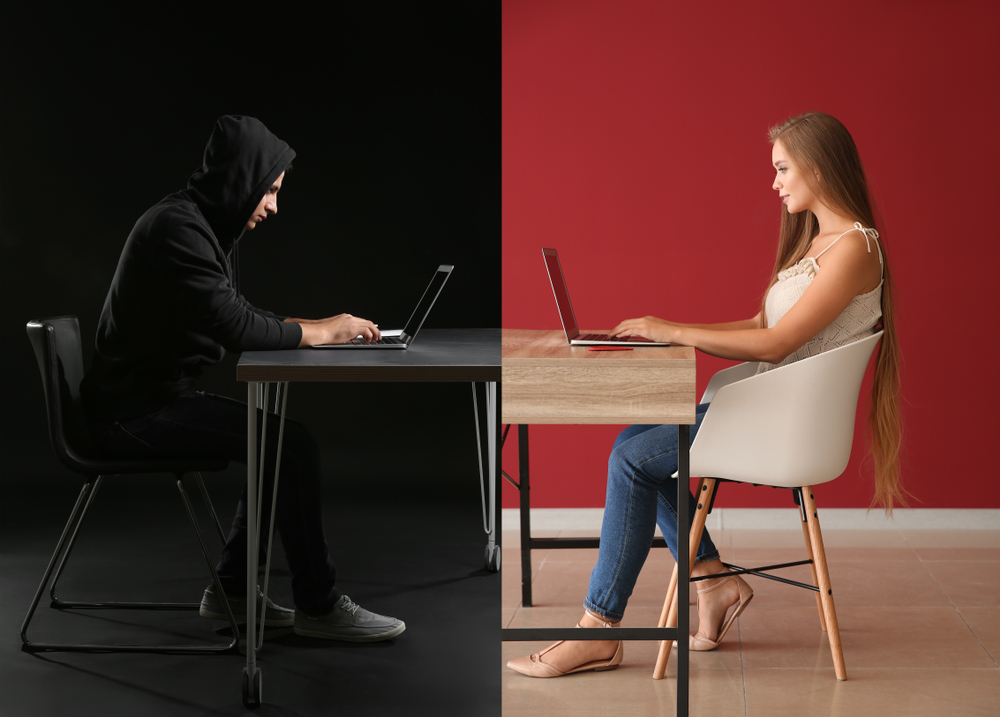 Catfishing
I don't usually watch reality tv, but I do enjoy watching MTV's Catfish. This show has been running for years now and it's a real eye-opener into the world of online connections.
'Catfish' is the term used for people who create fake profiles on either a dating app or on social media. They steal pictures of genuine users, typically give them a different name and then portray themselves as this false identity.
Catfish tend to be seeking attention, they may give themselves a career that will bring them a lot of interest, such as Model, Music Producer, CEO, Doctor etc. Or they may portray themselves as very successful in some way.
'Catfishing' is the term used for attracting someone through the use of a false online identity.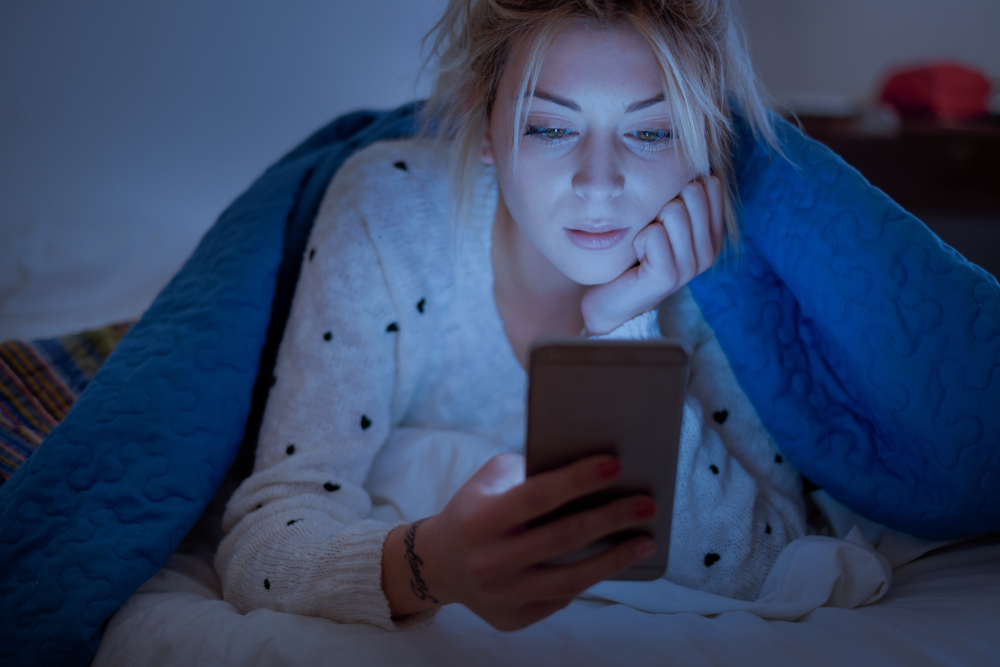 Ghosting
I feel I must clarify what 'Ghosting' is for the purposes of this online dating article. It has nothing to do with the afterlife. It refers to being 'blocked' by someone on social media. If one day you discover you have been blocked by your love interest, or perhaps their social media profile has disappeared – you have been 'Ghosted'.
They have decided to cut you out of their life and it's easy to do with the click of a button – no discussion required. They vanish from your life.
But don't worry, because here I have compiled a list of 10 Red Flags to watch out for when looking for love online. It will help you to navigate this cold, calculating digital era to help you identify potential Catfish: Read on below!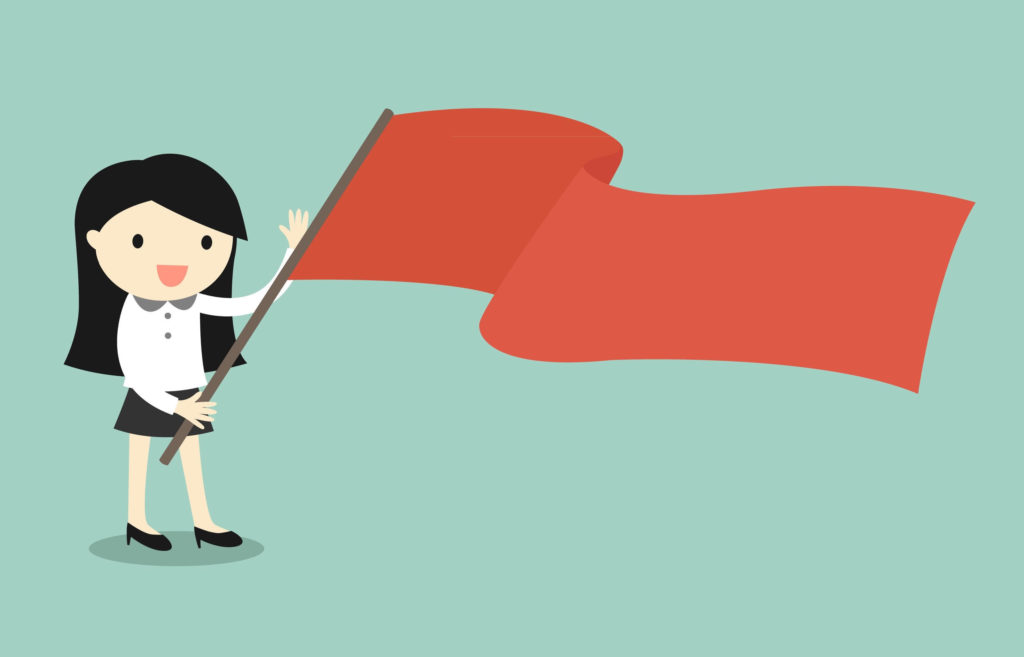 Top 10 Red Flags
It is so easy to find things out about people these days, with many people having at least one social media profile.  But how can you be certain that the person you are connecting with is a genuine person? Well, you can begin by having a good look at their profile.
This should be the standard for online dating. How long has it been active? How many photos do they have of themselves? Do they interact with people on their profile and how well do they seem to know this person? Do they know them IRL [in real life]
(1)
The lack of photos of "real life" is a red flag for me. They don't always have to be posting selfies, but if they aren't posting any photos of them or people that they know or even where they are and what they're doing, their pet even, then I would question whether or not it's a genuine profile.  
(2)
Tagged posts – do they tag other people or do they get tagged in posts. Have you ever tagged them in a post?  What was their reaction? If they ask you not to tag them there must be a reason behind that. Maybe they want to avoid being questioned by a 'real-life' partner. Or perhaps they are talking to multiple people online and want to avoid any awkward questions.
(3)
You find them on another social media platform. This is a massive red flag, especially if you've asked them about which social media they have. If they tell you that they don't have Facebook for example, but you then find them on Facebook, clearly they are trying to hide something from you or that they are trying to hide you from other people.
(4)
They won't give you any other contact details like an email address, phone number, or any idea of where they live, such as the city. Now of course you shouldn't be giving out your personal information to a stranger online, I am not suggesting that at all. But if you've been talking to someone for months, possibly years, and you want to start taking your relationship from the virtual into the real world, this lack of contact is a concern.  
(5)
They never talk on the phone or video call. Alarm bells are ringing! Reasons that people don't want to talk on the phone: they aren't who they claim to be or they have a partner and obviously don't want to be caught talking to someone else.
(6)
They profess feelings for you and give you a nickname like: 'honey, love, bae, babe' very quickly.
(7)
They encourage you to rely on them for emotional support after only knowing you for a short time.
(8)
They open up about their problems, including any financial difficulties they may have.
Points 6, 7 and 8 are all about creating an emotional connection. If they can build up the emotional element then you might be more willing to send photos, money or something else.  
(9)
Check out their friends/who's following them. Be a little nosey – are the people that they're friends with or who follow them from a broad spectrum? Are they all the same sex or the same age range? For example, if a guy has mostly female friends or followers this would be a huge red flag. They might be casting a wide net looking for people to connect with.
(10)
There's a pattern to their communication. Are they only contacting you at certain times of the day or night? When they contact you is it for something specific that seems to benefit them only? If you contact them, how quickly do they get back to you?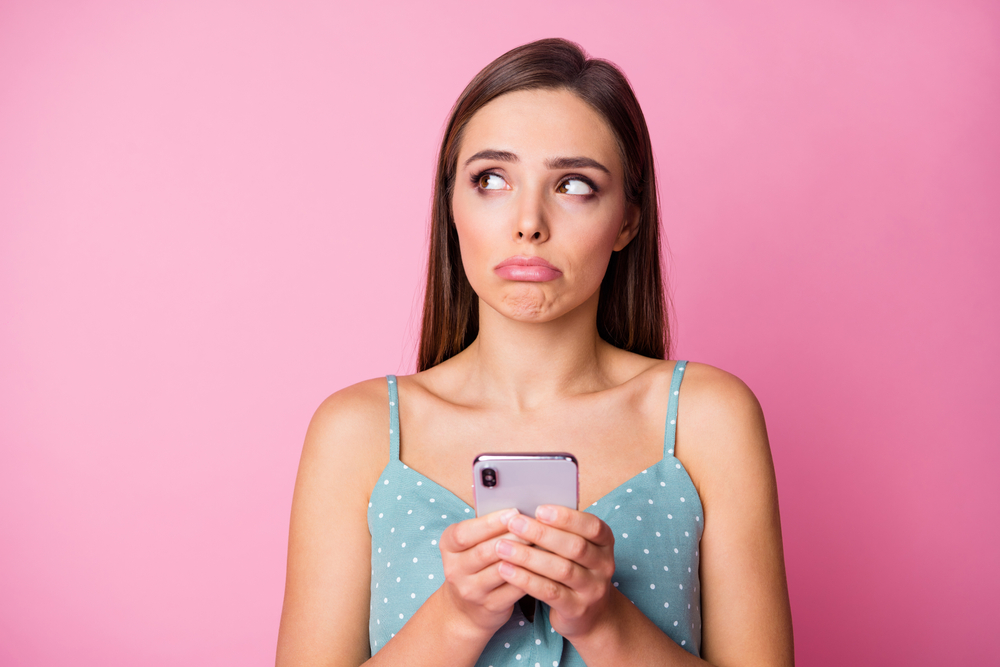 Remember However
Please bear in mind that one or two of these Red Flags by themselves, does not mean that you are dealing with a Catfish. But, when online dating, if you recognise more than half, I would say be cautious with your feelings for this person.
You know them virtually and not in real life. Please take care if you do arrange to meet up with anyone that you have met online. Make sure that someone knows what your plans are in regards to the meeting. Try to meet somewhere public. And if possible, try not to go by yourself. Not everyone is going to be as genuine as you, please make sure that you are safe.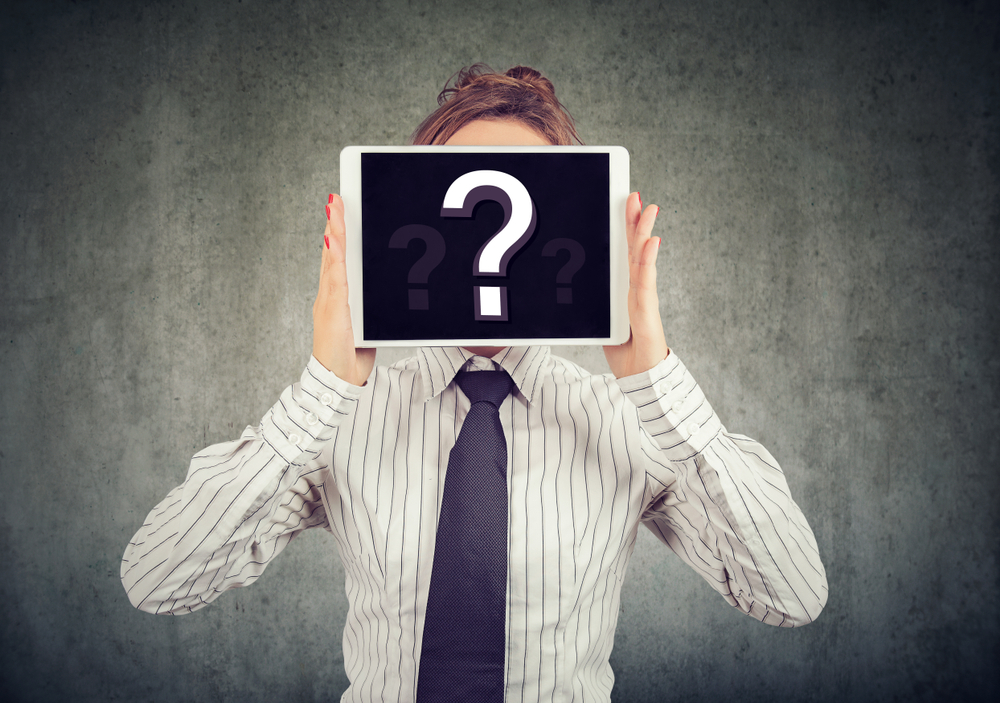 Bonus Tips
This is worth mentioning just in case you ever encounter this. I am always super aware of accounts associated with celebrities or people who work in the public eye. Many famous, well-known and up and coming individuals will be using social media as a promotion tool.
These accounts are often run by assistants or managers, even PR companies. If you are interacting with a famous person and the above red flags apply, you are probably talking to an individual who has access to the account but who is not the name on the account.
Unfortunately, there are many individuals out there who create fake accounts with the sole purpose of getting attention. They tend to use other people's photos and use fake names. So please take your time when getting to know someone and pay attention to the Red Flags.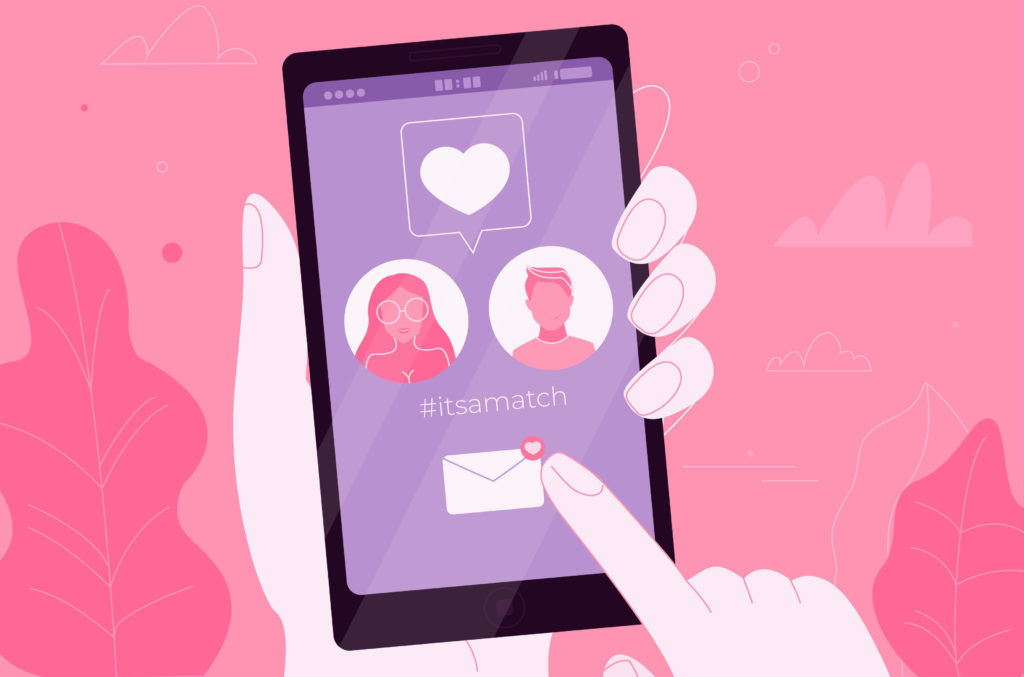 Stay Positive
I always like to look at the positive side of online dating. I am not saying that everyone online is out to exploit or is insincere, because there are some wonderful love stories out there where people have met online initially.  
Love will always find you at the right time. Please check out my other blogs on 'Finding True Love', 'Soulmates', 'Rules of Dating' or 'Karmic Partners'.  
The Psychics at Psychic Today are always here to delve into the energies of the person you're dealing with to offer you guidance and insight into your connection.
Until next time,
Love & Light
Heather x
See Heather talk about Unrequited Love!
Unrequited Love – quite possibly the cruellest type of love. The one no one asks for but everyone experiences. From the innocence of a young hearts' crush to the more weathered of hearts, this type of love cuts us deep down to the core leaving a lasting impression.
Speak to Heather!
Heather is a natural psychic who has an extremely warm, caring and friendly nature. She makes regular appearances on Psychic Today. Heather would love to give you a love reading too! Contact her right here!
Download our Psychic Today Companion App now!
The Psychic Today Companion App for all your psychic needs! If you haven't yet added it to your mobile phone, you can do so by following our links here:
To download from the App Store – click here.
Or download it from Google Play – click here.
To top up your credit or if you have any questions or queries, our friendly reception staff are available 8:00 am to 2:00 am GMT on 0333 335 0297. You must be over 18 years old to use this service, which is for entertainment purposes only. You must be the bill payer or have the bill payer's permission. We may send free promotional messages. 
Facebook
Text FACEBOOK and your question to 65511 for your free reading! (Usually £1 per message, max three messages per reply. One per person. CS: call 0333 335 0297. UK Only) Click on the link to our page and see our Facebook Live sessions right here!