Knitting Together Numerology Series: Looking At The Number 9 (nine) – What Goes Around Comes Around
Here we are in our Numerology series, at the last of the single digits – the number nine, the end of a cycle. One way of looking at the number 9 is a circle (completing a cycle) and a straight line into the ground (planting what is left to start again). Any number added to nine always comes back to itself – hence what goes around comes around. Read on below!
Don't forget you can watch us LIVE on television on Sky Channel 680, or via our website, PLUS our Facebook page for special Live sessions to interact with your questions for FREE with our psychics!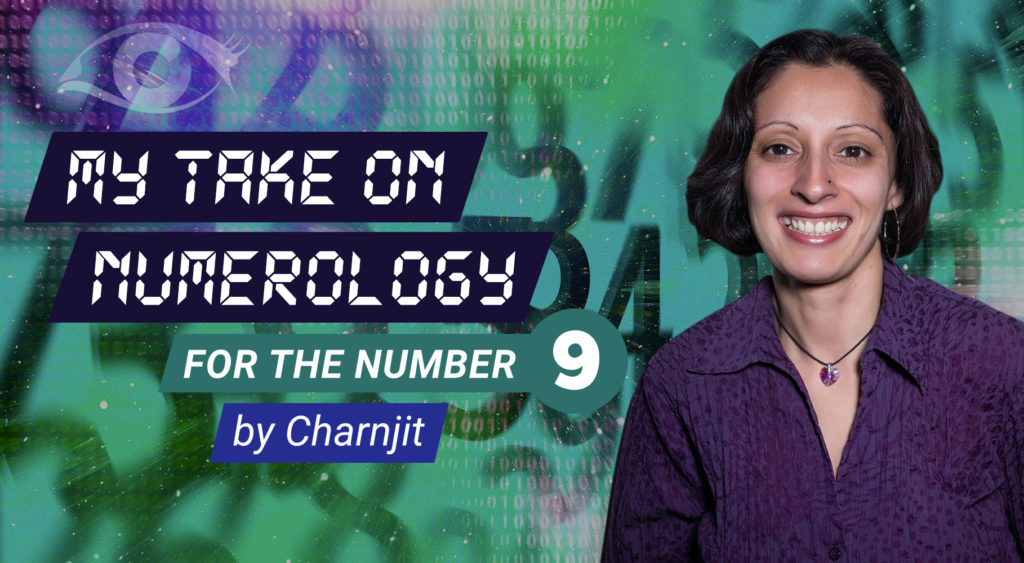 Number Nine Examples
9 + 4 = 13 -> 1 + 3 = 4
8 + 9 = 17 -> 1 + 7 = 8
Any number multiplied by nine always reduces back to nine
For example –
8 x 9 = 72 -> 7 + 2 = 9
12 x 9 = 108 -> 1 + 0 + 8 = 9
87453 x 9 = 787077 = 7 + 8 + 7 + 0 + 7 + 7 = 36 -> 3 + 6 = 9
The digits of the nine times table (from 1×9 to 10×9) ascend and descend, going from zero to nine and vice versa. 
1 x 9 = 09
2 x 9 = 18
3 x 9 = 27
4 x 9 = 36
5 x 9 = 45
6 x 9 = 54
7 x 9 = 63
8 x 9 = 72
9 x 9 = 81
10×9 = 90
Nine Complete
Whereas number 1 tends to be about taking the lead, number 9 tends to support, serve, and complete. Many people in the service industry, such as teaching and nursing, are nine life paths. They connect very much with collective and universal energy, offering their services to anybody and everybody.
Whilst this is a noble trait, it can create conflict with closer relationships – the nines want to be of service to the world and be available come what may. Still, family members and personal relationships may want more from them and struggle with what they perceive to lack personal commitment.
The nines can sometimes be seen as detached, but in truth, they love everyone and everything. As human beings, we can only give so much, and so, similar to the sixes; the nines need to remember to include themselves in the equation of giving and receiving. In fact, as we rise further away from the lower chakras, even more attention needs to be paid to balancing of mind, body and soul.
Many higher numbers can be more in their headspace or beyond, losing track of human-made time, placing less attachment on structure and routine, affecting body maintenance and self-care if they are not mindful. They are philosophical and understand the transient nature of the material world. All in all, those with nine in their chart are motivated to give, share, teach and serve.
Number Nine in Astrology
Sagittarius rules the ninth house in western astrology. Sagittarius is a mutable fire. It loves higher learning, teaching (sometimes preaching!), philosophy, travelling the world and freedom. It is passionate due to the fire element yet adaptable, broadminded and forgiving. The ninth house brings lessons in philosophy, cultures, languages and traditions of the planet and the rest of the universe. It is limitless in learning. 
The Nine-Year Cycle
The number for any given year reduces to a single digit, universally embracing that number's energy.
e.g. 2021 -> 2 + 0 + 2 + 1 = 5 so universally 2021 is a five year – a year of change, travel, adventure and overcoming challenges. The year after that, 2022, will be a six-year, 2023 will be a seven-year and so on until we get to a nine-year (2025). After that, we start a brand-new nine-year cycle starting with a 1 year (e.g. 2026).
Along with the universal nine-year cycle, we have a personal nine-year cycle derived from our day of birth + month of birth + universal year number.
For example 
2021 is a  5 year, so the collective energy is that of a 5. If someone has a birthday on 2nd June, their personal year number will be 4.
2 + 6 + (2+0+2+1)
2 + 6 + 5 = 13 -> 1 + 3 = 4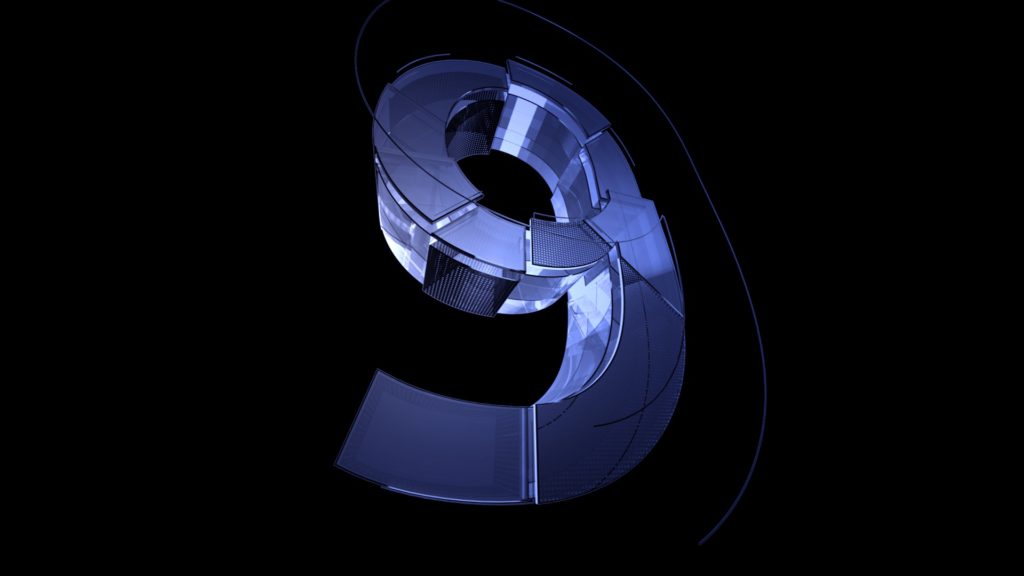 The Sensitives
Those whose day of birth and birth month add up to nine will be in synch with the universal energy. Their personal year number is always the same as the universal year because nine comes back to itself. They will get a double whammy of this energy as they are tuned into the collective, sometimes sensing what's going on in the world (and beyond) before seeing, reading or hearing about it.
For example, if someone has a birthday on the 23rd of April and 2021, this person will have a personal year number 5 in a universal 5 year.
23 + 4 + (2+0+2+1)
5 + 4 + 5 = 14 -> 1 + 4 = 5
Nine in Birthdays
Birthdays that have the placement "day of birth + month of birth =9."
JANUARY – 8th, 17th, 26th 
FEBRUARY – 7th, 16th, 25th 
MARCH – 6th, 15th, 24th 
APRIL – 5th, 14th, 23rd 
MAY – 4th, 13th, 22nd, 31st
JUNE – 3rd, 12th, 21st, 30th 
JULY – 2nd, 11th, 20th, 29th 
AUGUST – 1st, 10th, 19th, 28th 
SEPTEMBER – 9th, 18th, 27th 
OCTOBER – 8th, 17th, 26th 
NOVEMBER – 7th, 16th, 25th 
DECEMBER – 6th, 15th, 24th 
If you are in a 9 year in your personal 9-year cycle, you may find things ending or completing. This is just part of the natural cycle, making space for the next brand new nine-year cycle. Just know and trust that whoever and whatever needs to stay will.
It is a good year for decluttering on all levels and reviewing where you were nine years ago, how you have developed, what you have outgrown etc. This exercise can be applied at any time really if you feel in need of some direction.
Take a look back to nine years ago, where you were then, where you are now. It may help put things in perspective. A lot can happen in nine years!
Number Nine in Letters
The letters that represent the number nine are
I – ninth letter (9)
R – eighteenth letter (1 + 8 = 9)
Having these letters in the name can indicate compassion and a humanitarian approach. Those whose name starts or ends with one of these letters (particularly the vowel I) will tend to start or complete something in quite a selfless or philosophical way. They will try to address the needs of all, particularly those less fortunate, to bring a sense of equality, harmony and balance to the world. 
Number Nine in Tarot
In tarot, we have two major arcana that represent the number nine. 
IX – HERMIT (introspection)
XVIII – MOON (trust)
Virgo rules the hermit. Pisces rule the moon. These are opposite signs. Virgo likes to be of service. Pisces is compassionate and selfless. Both are mutable, adapting to the needs of others. 
We have four minor arcana that represent the number nine.
(1) Nine of wands (recovery)
(2) Nine of swords (meditation)
(3) Nine of cups (wish)
(4) Nine of pentacles (prime)
Number Nine Affirmation
Using the keywords, we can create the following affirmation/meditation for the number nine:
When I use both introspection and meditation, it puts me in a prime position on my road to recovery from life's perceived arrows. I trust that the universe and I have the same wish, for we are the same.
Number Nine in Yoga
In yoga, there are nine Drishti to help with focusing (mentioned in the number 6 blog) 
Another focusing tool related to yoga and the number nine is the Shri yantra – consisting of nine interlocking triangles with a central dot or point.
Jnana yoga's path can be linked with the ninth house, that of higher learning and knowledge.
Karma yoga's path can be linked with the number nine in that it represents selfless action or action without attachment to results.
Nine in Chakra
I refer to the ninth chakra as the soul star chakra as we are now really connecting and working on a soul-fulfilling level. A bit difficult to put into words but once we transcend our craving for sensual pleasures, transcend our personal thoughts, we yearn for something deeper and more fulfilling, something that sings to our soul, often a pull or a calling of some kind which involves states of pure joy and utter bliss.
Asanas for the ninth chakra
Tadasana (standing mountain pose)
Savasana (corpse pose)
Other yoga for the ninth chakra
Pranayama (breath work)
Nine is not a challenge!
A final note on the number nine when it comes to calculations. Whereas the number zero only appears as a challenge number, the number nine never appears as a challenge number.
Other Nines
Harshad numbers
A cube (can be drawn using nine lines)
Triple three
UK Emergency Services – 999
Nine in Quotes
"Tolerance and compassion are qualities of fearless people." ~ Paulo Coelho.
"Only those who have learned the power of sincere and selfless contribution experience life's deepest joy; true fulfilment." ~Anthony Robbins.
"Selfless – Do you ever want to run away and start over? Wipe the slate clean. Begin all over again with a blank canvas? It's okay; we all feel that way sometimes. It doesn't mean you don't love your life or the people in it. It doesn't mean that you wouldn't give your last breath to see them happy. Sometimes when we yearn to be selfish, it means we have been selfless for too long." ~Lang Leav.
"If you want others to be happy, practice compassion. If you want to be happy, practice compassion" ~Dalai Lama.
We now have the beginnings of our numerology tool bag – this blog for the digit nine and the previous ones for the digits zero, one, two, three, four, five, six, seven and eight. 
From these digits, we can build and further our knowledge and understanding of numerology.
Thank You for Reading
The next blog in the Knitting Together Numerology Series: Number 10 (ten) – Levelling Up
Wishing you much love, light and happiness,
Charnjit xx
Connect with Charnjit – Experienced Numerology Reader
If you enjoyed this blog, see how things would work out for you personally by having a Numerology reading with Charnjit herself. Using your date of birth, she can tell you what to expect and what may develop for you. She can also use cards, her natural psychic senses and much more.